Driving Safely With a Moving Truck
June 29, 2018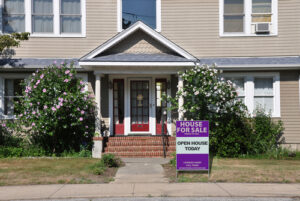 Moving to a new home, apartment, condo or another place of residence is an exciting time. For starters, it is a great way to organize your belongings and figure out exactly what you need to bring with. Of course, you will have to figure out how to transport your belongings. It can be costly to hire movers and you never know with what level of care they will handle your belongings with. The good news is another option that is available for you is to rent a moving truck. That way you can pack your own items (ensuring their safe care) and transport them yourself. This cost-effective option is a good decision but there are tips you should keep in mind in order to remain safe when behind the wheel of a moving truck.
Know Your Truck and Go Slow
Moving trucks can come in a variety of lengths, from 12 feet to 26 feet. All you need to do is pick the one that best suits your needs and load it. Before you even get in the driver seat of your moving truck, however, you should do a thorough check of the following:
Tires – the tires are what keep your truck connected with the road. You should make sure they are properly inflated and not too worn down. Insist on a truck with quality tires to remain as safe as possible.
Mirrors – a moving truck has a lot more blind spots than a regular motor vehicle. Make sure all of your mirrors are properly adjusted so you can see other cars as well as the back corner of your truck.
Lights – you need to be sure that all headlights, brake lights, and turn signals are in working order. These let other motorists know of your intentions on the road and will also keep you visible should you encounter inclement weather
Damages – it is also important to take note of any pre-existing damages to the moving truck. You do not want to be charged for damages to the interior or exterior of the vehicle if they were there before you rented the truck.
Once your inspection is complete, you are ready to hit the road. The simplest tip to follow is to take your time and go slow. There is no rush, as your new residence will still be there waiting for you to move in. Take turns slowly in order to avoid tipping over and ease into your stops. Slamming on the brakes could make you slide and lose control, especially in bad weather. Also, keep in mind your braking time increases with a moving truck, so you should establish a following distance longer than you normally would when driving a car. Driving Safely With a Moving Truck
While long trips can be fun, they can also be dangerous. You should be well rested and schedule driving brakes to make sure you remain alert behind the wheel. Do your best to avoid unnecessary distractions and soon enough you will be parked and unpacking your belongings into your new home.
Erie Personal Injury Lawyers Can Assist You
Sometimes, no matter how hard you try to avoid an accident, they still happen. When in an accident that involves a large vehicle like a moving truck, the injuries can be catastrophic or even fatal. If you are lucky enough to come away from an accident with your life, you should consult personal injury lawyers like those at Purchase, George & Murphy, P.C. They understand just how costly an injury can end up being, especially if it is one that will impact you for the long term. They will use their experience and tools to hold negligent parties accountable for their actions and get you the compensation and justice you deserve. That way, you can concentrate on recovering from your injuries. Do not waste another second wondering if it is worth it. Just pick up the phone and dial 814-273-2010 to begin discussing your case.
The articles on this blog are for informative purposes only and are no substitute for legal advice or an attorney-client relationship. If you are seeking legal advice, please contact our law firm directly.
Related Blogs: