Accomplished Titusville, PA Personal Injury Lawyers Fight For Injured Accident Victims To Recover Full and Fair Compensation For Their Accident Injuries and Losses
At Purchase, George & Murphey, P.C., our accomplished Titusville, PA personal injury lawyers fight tirelessly on behalf of accident victims to recover full and fair compensation for their accident injuries and other losses including — but not limited to — any of the following and more:
Cost of medical treatment
Hospital expenses
Expenses for surgical procedures
Expenses for doctor visits
Cost for emergency room visit
In-home assistance expenses
Physical rehabilitation costs
Cost of prescription medications
Future anticipated costs of medical treatment for the injury
Loss of income
Loss of future earning capacity
Mental anguish
Emotional pain and suffering
Loss of companionship
Loss of life enjoyment
Lost earned vacation time and sick time
Determining what type of compensation you may be eligible to receive for your injury can be difficult to assess. The experienced Titusville, PA personal injury lawyers at Purchase, George & Murphey, P.C. offer a free case evaluation so you can gain insight into what level of compensation your personal injury claim may yield.
Leading Titusville, PA Personal Injury Lawyers Successfully Represent Accident Victims In Crawford County, Pennsylvania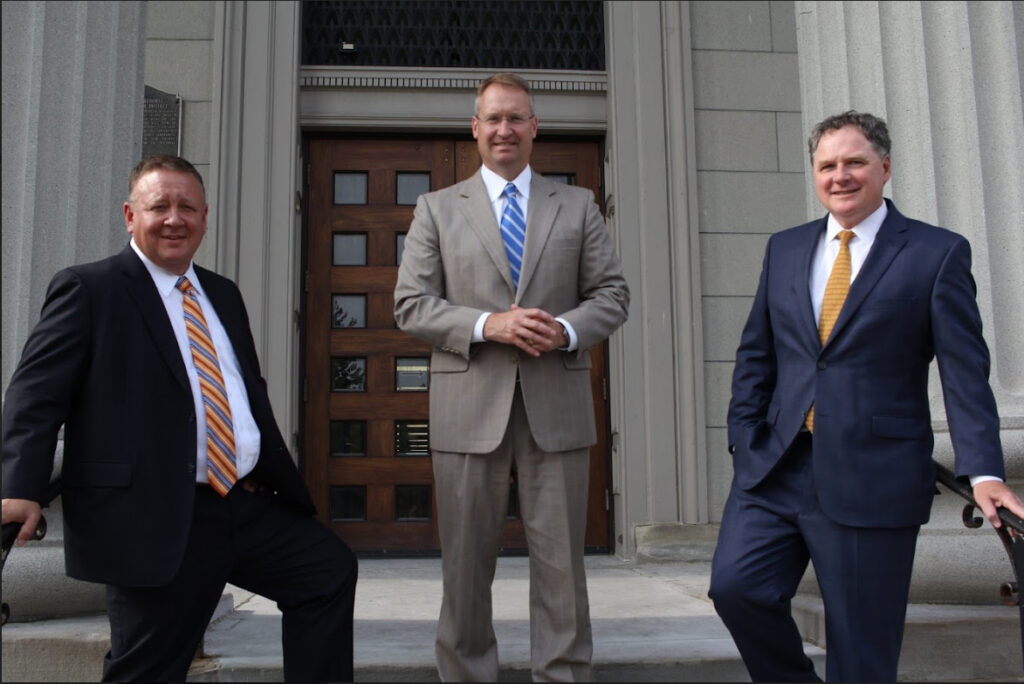 Experience. Professionalism. Quality legal representation. These are just some of the characteristics you can expect when you have Purchase, George & Murphey, P.C. on your case. Our leading Titusville, PA personal injury lawyers successfully represent accident victims in Crawford County, with a track record of successful outcomes. To learn more about the services we provide and how our legal team can help your case, schedule a free, no-obligation consultation with our office today.
About Titusville, Pennsylvania
Titusville, Pennsylvania, is a city that is located in the far east corner of Crawford County. Titusville is home to approximately 5,158 residents. Titusville is known as the birthplace of the American oil industry, and for several years was ranked as the leading oil-producing region in the world. Titusville was also known for its robust lumber industry, which included 17 sawmills, plastic manufacturing, and toolmaking industries.
Frequently Asked Questions About Personal Injury Claims in Titusville, Pennsylvania