Dedicated Meadville, PA Personal Injury Lawyers Protect The Rights Of Accident Victims And Recover Full Compensation For Their Losses
When an accident leaves you injured, with hospital or doctor bills to pay, don't despair. If your accident was caused by another person's negligent actions, you may be compensated for the losses you have endured. Under personal injury law, injured victims may file a claim to recover losses — known as "damages" — for their physical injuries, emotional pain, and more. At Purchase, George & Murphey, P.C., our dedicated Meadville, PA personal injury lawyers protect the rights of accident victims and recover full compensation for their losses including — but not limited to — any of the following and more:
Hospital expenses
Expenses for medical treatment
Cost for emergency room visit
Surgical costs
Cost of in-home assistance
Physical rehabilitation costs
Cost of prescription medications
Expenses for doctor visits
Future anticipated medical expenses for the injury
Loss of income
Loss of future earning capacity
Emotional pain and suffering
Mental anguish
Loss of life enjoyment
Loss of companionship
Lost earned vacation time and sick time
When an accident victim has sustained damages that are not monetary losses — such as mental anguish or emotional pain and suffering — the Pennsylvania courts will evaluate the losses and assign a value that they deem is appropriate for those losses. To learn more about the level of compensation you may be entitled to recover for your personal injury claim, schedule a free, no-obligation case evaluation with a dedicated personal injury lawyer at Purchase, George & Murphey, P.C.
Talented Meadville, PA Personal Injury Lawyers at Purchase, George & Murphey, P.C. Provide High-Quality Legal Representation to Residents of Crawford County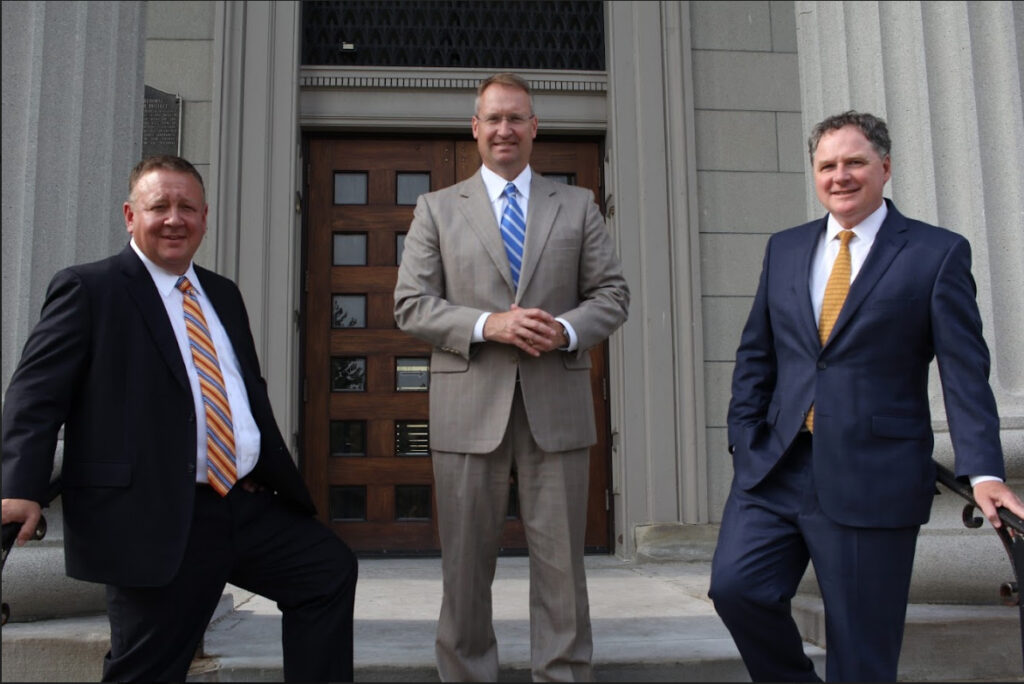 The trusted Meadville, PA personal injury lawyers at Purchase, George & Murphey, P.C. are dedicated to providing quality legal representation to residents of Crawford County. Our accomplished legal team fights on behalf of accident victims to recover the compensation you deserve.
To learn more about the services we provide and our track record of successful personal injury claim outcomes, arrange for a confidential consultation with a member of our team today.
About Meadville, Pennsylvania
The city of Meadville, Pennsylvania, is the county seat of Crawford County. Located less than 40 miles from Erie and 90 miles from Pittsburgh, Meadville was the first permanent settlement in northwestern Pennsylvania. Meadville is home to approximately 13,000 residents and serves as an active center for industry, education, business, recreation, the arts, service, and tourism.
Frequently Asked Questions About Personal Injury Claims in Meadville, Pennsylvania