What Questions Should I Ask My Personal Injury Lawyer?
February 10, 2021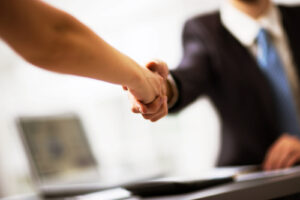 If you have a personal injury case, you may know that you have numerous options when seeking to hire an attorney. Ideally, you should speak to several prospective attorneys and ask questions to help you evaluate whether a particular attorney might be right for your case. But what should you ask them during your initial consultation? Continue reading to find out what questions you should ask your personal injury lawyer.
Schedule an Initial Consultation with a Personal Injury Lawyer
Most personal injury lawyers offer potential clients a free initial consultation, lasting about an hour or so. At this consultation, you will briefly discuss the details of your claim so that your lawyer can evaluate and advise you as to whether you may have a viable claim for compensation. This consultation is also an opportunity for you to assess the attorney and whether you may wish to hire them and their firm to handle your personal injury claim.
Read more: How Pennsylvania Statutes Impact Personal Injury Claims
Examples of Questions to Ask Your Lawyer During a Consultation
Before you meet with a personal injury attorney, you should prepare a list of questions you can ask during your initial consultation. These questions should be designed to help you determine whether the attorney has the experience and skill necessary to handle your case and whether you will have a good working relationship with them.
Examples of some questions you might consider asking during your initial consultation include:
How long have you been practicing law, and how long have you been in the personal injury field?
What percentage of your practice is personal injury cases?
How many personal injury cases like mine have you handled? (when you have a car accident case, or a slip and fall case, etc.)
How many cases do you normally handle at one time? Will you have the time needed to devote to my case?
What percentage of cases do you successfully recover compensation in?
What percentage of cases that you handle go to trial? How many of those cases have you won?
How much do you think my case is worth?
How long do you think it will take to resolve my case?
Do you think we can settle my case, or will we need to go to trial?
If I don't want to accept the other side's settlement offer, are you willing to take my case to court and to trial?
Are you going to be the attorney handling my case?
Who else will be working on my case and what is their experience?
Will I be able to speak directly with the attorney(s) handling my case?
How quickly do you respond to emails and phone calls?
How often should I expect updates from you?
What will you expect me to do to help with my case?
Will you need me to obtain records or other documents?
Do you have the financial resources to hire experts or other aides for my case?
Do other attorneys refer personal injury cases to you?
What is your fee arrangement?
Will I be expected to pay for any expenses prior to reaching a settlement or verdict?
Will I be responsible for any out-of-pocket costs if we don't win any compensation?
Has your law license ever been suspended or revoked?
Are you part of any professional groups or organizations?
Have you received any awards or honors?
While this is not an exhaustive list, these are just a few of the questions you can ask your potential attorney during your initial consultation. The most important thing to remember is that your attorney is here to help you find a resolution to your situation. Don't be afraid to ask us any type of question; remember, we're here to be your advocate. It's just as important to us that you feel comfortable hiring us to handle your claim as it is for you to want to work with us.
Read more: What Is Considered a Personal Injury?
Contact a Erie Personal Injury Lawyer to Discuss Your Personal Injury Claim in Pennsylvania
Did you or a loved one sustain serious injuries in Pennsylvania? Don't let the medical bills pile up while you wait for the negligent party or their insurance company to do the right thing. Right now, you need an aggressive personal injury attorney on your side, fighting to get you the compensation you need, want, and deserve. The skilled attorneys at Purchase, George & Murphey, P.C. represent clients who have been injured in Millcreek, Harborcreek, Fairview, Meadville, and throughout Pennsylvania. Call (814) 833-7100 or fill out our online contact form to schedule a  consultation about your case. We have an office conveniently located at 2525 W. 26th St., Erie, PA 16506, as well as offices in Meadville and North East.
The articles on this blog are for informative purposes only and are no substitute for legal advice or an attorney-client relationship. If you are seeking legal advice, please contact our law firm directly.