How Pennsylvania Statutes Impact Personal Injury Claims
July 28, 2020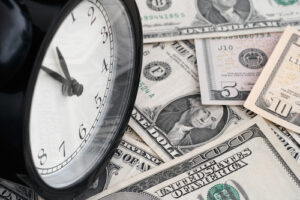 Although people know that the law gives them the right to seek compensation for the damages they incur when they suffer a personal injury due to someone else's actions or omissions, they may often not think about how the laws can severely limit their rights to recover damages or the amount of damages they may be entitled to. Unfortunately, these laws may often be new to someone not versed in the law, and may be complicated to someone reading these laws for the first time. As a result, an injured victim can easily lose his or her rights if he or she isn't careful or doesn't have the assistance of an experienced personal injury lawyer. Below are some of the statutes and laws in Pennsylvania that affect personal injury claims.
Pennsylvania's Statutes of Limitations
The first set of statutes that affect personal injury cases are Pennsylvania's statutes of limitations. The statute of limitations restricts the amount of time that an injured or aggrieved party has to file a lawsuit to seek compensation from the at-fault party. Unfortunately, there are different time limits for different types of claims. However, for personal injury, most cases will be subject to a two-year statute of limitations, meaning a lawsuit must be filed within two years of the date of injury. However, this time limit can be paused, or "tolled," under certain circumstances, including:
Until a minor child who suffered personal injury turns 18
For the period of time where the tortfeasor is located outside Pennsylvania and cannot be served with process
For the period of time that an injured party cannot reasonably discover the facts and circumstances underpinning his or her claim (for example, if an injured party does not immediately realize that his or her injury was caused by a doctor's malpractice)
In addition to the statute of limitations, if you are bringing a personal injury claim against the government or a government agency, you must provide notice of your claim within six months of your injury, otherwise you will lose your claim outright.
Restrictions on Liability for Certain Parties
Various laws in Pennsylvania also restrict in many circumstances who you can sue or provide legal immunity from suit for various categories of persons and entities, including:
First responders (police/fire/EMS), school officials, or good samaritans who rendered first aid to you after you suffered an injury
Youth sports volunteers (including umpires, referees, and coaches) for injuries suffered by children
Operators of "pick-your-own" farms, unless the operator knew of a dangerous or hazardous condition creating an unreasonable risk of harm and failed to warn you or take steps to protect you
Anyone who injures you while lawfully acting in self-defense, defense of others, or defense of property
Of course, even these immunities have limits that depend on the particular facts and circumstances of a case.
Allocating Fault for Injuries and Damages
Pennsylvania law also employs a "comparative negligence" rule in cases where an injured party shares some fault for his or her own injuries. Under this rule, an injured plaintiff can only recover compensation if his or her share of fault is less than 50 percent. Even where the plaintiff's share of fault is under 50 percent, his or her compensation will be reduced to reflect his or her share of responsibility. For example, if a plaintiff has suffered $100,000 in damages but was 20 percent responsible for the accident that caused his or her injuries, then his or her compensation will be reduced by $20,000 to reflect that share of fault.
Caps on Damages
Finally, Pennsylvania law places certain caps on the compensation you can recover, including:
A cap of $250,000 per occurrence and $1 million in the aggregate for claims against the state, and a cap of $500,000 for claims against municipalities
A cap on punitive damages in medical malpractice claims of 200 percent of the awarded compensatory damages
Interest on damages begins to run from the date of the damage award
Contact a Erie Personal Injury Lawyer to Discuss Your Case in Pennsylvania
Did you or a loved one sustain serious injuries in Pennsylvania? Don't let the medical bills pile up while you wait for the negligent party or their insurance company to do the right thing. Right now, you need an aggressive personal injury attorney on your side, fighting to get you the compensation you need, want, and deserve. The skilled attorneys at Purchase, George & Murphey, P.C. represent clients injured in Millcreek, Harborcreek, Fairview, Meadville, and throughout Pennsylvania. Call (814) 833-7100 or fill out our online contact form to schedule a consultation about your case. We have an office conveniently located at 2525 W. 26th St., Erie, PA 16506, as well as offices in Meadville and North East.
The articles on this blog are for informative purposes only and are no substitute for legal advice or an attorney-client relationship. If you are seeking legal advice, please contact our law firm directly.