Understanding Fault: Contributory Negligence Under Pennsylvania Law
February 4, 2019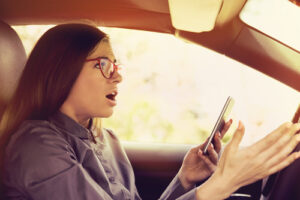 When you've suffered an injury or other harm due to an accident, you may be considering filing a personal injury suit. Like many states, Pennsylvania adheres to comparative negligence laws. This means that if a plaintiff is partially at fault for an accident, it does not prevent them from collecting damages from the defendant. It might, however, significantly affect the AMOUNT of damages you can collect. Because of the finer nuances of negligence laws, it is important to discuss your case with an attorney to understand how your case can be affected.
Comparative Fault: A Quick Overview
Pennsylvania, as well as many other states, use the concept of comparative fault when determining who can sue under a negligence claim and who cannot. As long as the plaintiff is LESS negligent than the defendant, recovery is not barred. Theoretically, as long as the defendant is 51% negligent in the accident, he could be forced to pay 51% of the plaintiff's damages.
How Is Fault Determined?
Depending on the claim, courts will consider all the facts of a case closely to assign an amount of blame to each party. Fault is calculated by reckless and negligent behavior below a level of what is reasonably safe. A common example of this is car accidents. To assign fault, you would consider such evidence as:
Police reports
Traffic laws
Photos and or/video of the accident scene and any damage to the vehicles
Witness testimony (especially helpful in determining how dangerous a person was driving leading up to the accident)
Cell phone records (was someone calling or texting during the accident?)
This is just one example. Every situation will be different, and consulting an attorney is the best way to determine what evidence you will need and how to gather it.
Multiple Defendants?
In 2011, Pennsylvania passed the Fair Share Act, which means that defendants can only be held liable for their share of fault in an accident. This becomes an issue when more than one defendant can be sued for liability in an accident. If there are 3 defendant, and each is deemed 33% at fault, then they only need to pay 33% of the amount in total damages.
There is one major exception to this rule, though. If one defendant out of multiple defendants is liable for more than 60% of the accident, then that one defendant can be forced to pay the entirety of damages.
Contact an Erie Personal Injury Lawyer to Discuss Your Car Accident Case in Pennsylvania Today!
Did you or a loved one sustain serious injuries due to a motor vehicle accident in Pennsylvania? Don't let the medical bills pile up while you wait for the negligent party or their insurance company to do the right thing. Right now, you need an aggressive personal injury attorney on your side, fighting to get you the compensation you need, want, and deserve. The skilled attorneys at Purchase, George & Murphey, P.C. represent clients injured because of car accidents in Millcreek, Harborcreek, Fairview, Meadville and throughout Pennsylvania. Call 814-273-2010 or email us to schedule a free consultation about your case. We have an office conveniently located at 2525 W 26th St. Erie, PA 16506 as well as offices in North East and Meadville.
The articles on this blog are for informative purposes only and are no substitute for legal advice or an attorney-client relationship. If you are seeking legal advice, please contact our law firm directly.