How to Choose the Best Personal Injury Attorney
March 22, 2018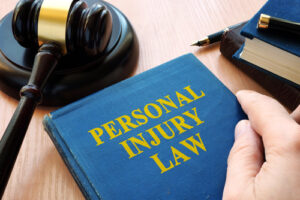 If you've suffered a serious injury and you suspect someone else's negligence is to blame, hiring a personal injury attorney may be your best option for holding negligent parties accountable and securing the compensation you need to cover medical bills, lost wages, and other expenses.
To obtain the best results in your case, it's important to hire the right lawyer. Here's how to choose the best personal injury attorney for your case:
Start by gathering information.
Internet searches for personal injury lawyers in your area can help you find out who is available, what types of cases they handle, and how well they tend to succeed. Speaking to trustworthy friends, colleagues, or family members can also help you find leads. Lawyer directories like Avvo or Martindale-Hubbell, available online or at your local library, can also provide information.
Read and analyze.
Once you've found a few sources, examine them, keeping your own case in mind. How much of the attorney's total practice is personal injury related? How often does the attorney handle cases similar to yours – such as car accidents or medical malpractice? How satisfied do their former clients seem to be?
As you read case results and listen to recommendations from friends, remember: Every case is different. Your case won't reach the exact same resolution as any other case. Use case results and recommendations as a general guide.
Consult with your top choices.
Once you've narrowed down the list to three to five strong candidates, contact each law firm and request a consultation. Many personal injury lawyers provide consultations free of charge. During the consultation, ask the attorney about their experience, the major challenges they foresee in your case, how to reach them when you need to communicate, and their fees and costs structure. Choose the lawyer whose responses inspire confidence and trust.
Contact Our Erie Attorneys About Your Personal Injury Case
After a serious injury, a Pennsylvania personal injury attorney can help you recover the compensation you need, so you can focus on healing. Contact Purchase George and Murphey P.C. at (814) 580-5017 or via our online contact form to learn more today.
The articles on this blog are for informative purposes only and are no substitute for legal advice or an attorney-client relationship. If you are seeking legal advice, please contact our law firm directly.