Situations That You Did Not Know a Personal Injury Lawyer Can Help With
November 9, 2017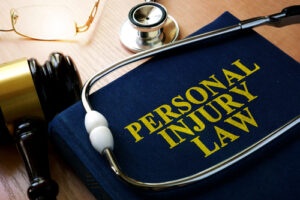 Most people are familiar with the image of a personal injury attorney as someone you turn to in the aftermath of a serious incident such as a car accident. A personal injury lawyer may be able to help you with other types of situations, however, and your ability to connect with knowledgeable legal representations sooner rather than later can make things easy for you when facing a variety of different challenging legal situations.
Having the advice of counsel and being able to make informed decisions about your future by hiring a personal injury lawyer who you can trust sooner rather than later is strongly recommended.
Many people who are facing a difficult situation such as dangerous houseware products that have caused severe injuries or fatalities, cancer-causing cosmetics and consumer products, prescription drug addiction, overdose, and freak accident victims may not realize that they can benefit from the services of an experienced personal injury lawyer. Talking to someone to advise you about your rights and whether or not someone could be held liable for the injuries you have sustained is a recommended next step for any person in these individual situations. Personal injury lawyers can do a significant amount of investigation to identify how these injuries and accidents have happened. In the event that a consumer product has left you paying the price of in terms of injury or medical diagnoses, you need a lawyer who can give you an honest evaluation of your case and advise you about your next steps.
Talking to a lawyer does not necessarily mean that you are required to file a lawsuit or mandated to take on representation with that attorney. Rather, talking directly to a lawyer can give you an overview of your legal rights should you choose to move forward and a better understanding of how that individual attorney works. Talking to a lawyer immediately can help to clarify your legal position and what is recommended from an attorney's perspective.
A phone call or meeting with a lawyer from Purchase George & Murphey P.C. may be what you need to figure out next steps. Schedule a consultation right now at 814-273-2010 or by filling out our convenient online contact form.
The articles on this blog are for informative purposes only and are no substitute for legal advice or an attorney/client relationship. If you are seeking legal advice, please contact our law firm directly.