Pain and Suffering Calculator After a Pennsylvania Personal Injury
March 4, 2021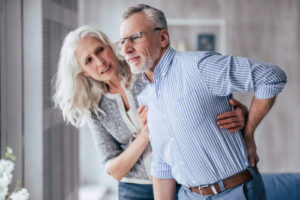 If you were injured due to someone else's negligence and you have been exploring your legal claims options, you likely have a lot of questions. One of these questions may be regarding how much you can receive in compensation for your damages, most notably how much you are entitled to for pain and suffering in Pennsylvania. The amount of money you can receive for a personal injury will vary depending on the circumstances of your case and the severity of your injuries. Continue reading to find out how a lawyer will calculate your pain and suffering.
Recoverable Damages in a Personal Injury Claim
Whether you are in an auto or truck accident, or you are injured while visiting a commercial business, a personal injury claim can help you recover damages. A few of the recoverable damages available with a personal injury claim include:
Current and anticipated medical bills
Lost wages and benefits
Property damages
Pain and suffering
Additionally, a personal injury claim can also include anticipated damages, like a loss of wages you are likely to experience. It could also include temporary transportation or childcare costs, related to your injury.
Calculating the Value of Your Personal Injury Case
Because each case and its details are different, it is difficult to estimate the complete value of your case. Personal injury cases can be anywhere between a few thousand dollars to a quarter-million dollars. The numbers vary, depending on the details of your accident, as well as how much the accident is likely to impact your life.
Read more: What Questions Should I Ask My Personal Injury Lawyer?
Types of Personal Injuries
Does your injury qualify for a personal injury claim? These are some of the most common types of personal injury that our law firm works with:
Truck accidents
Slip and falls
Product injuries
Any of these types of injuries may fall under the category of a personal injury. However, this is also not an inclusive list. If you are not sure if your injury is eligible for a personal injury claim, it is always a good idea to reach out to a lawyer. A lawyer can help you evaluate whether it makes sense to file a claim. They can also help with calculating the value of your case, coming up with an expected average amount.
To Accept a Settlement or Not?
You might have heard that many personal injury cases receive settlement offers, which is an offer from the responsible party. If you accept this offer, your case is dismissed and you sign off on your legal rights. Settlement offers are attractive to many because they mean less legal fees and a shorter time until you receive payment.
While we would never turn down a fair settlement, we do encourage that you work with a lawyer to evaluate the true value of your case. The other party may minimize your injuries or offer you an amount that only somewhat covers your damages. Working with a lawyer can ensure that your legal rights are protected and that you receive an amount that is fair.
Reach out to a personal injury lawyer today to consider your options and to determine the average value of your case. You may be eligible for compensation to help cover your damages.
Read more: How Pennsylvania Statutes Impact Personal Injury Claims
Contact an Erie Personal Injury Lawyer to Discuss Your Personal Injury Case in Pennsylvania
Did you or a loved one sustain serious injuries due to a personal injury in Pennsylvania? Don't let the medical bills pile up while you wait for the negligent party or their insurance company to do the right thing. Right now, you need an aggressive personal injury attorney on your side, fighting to get you the compensation you need, want, and deserve. The skilled attorneys at Purchase, George & Murphey, P.C. represent clients injured because of a personal injury in Millcreek, Harborcreek, North East, Meadville, and throughout Pennsylvania. Call (814) 833-7100 or fill out our online contact form to schedule a free consultation about your case. We have an office conveniently located at 2525 W 26th St. Erie, PA 16506, as well as offices in Meadville and North East, PA.
The articles on this blog are for informative purposes only and are no substitute for legal advice or an attorney-client relationship. If you are seeking legal advice, please contact our law firm directly.