Two Women and Man Shot to Death in Erie
March 24, 2018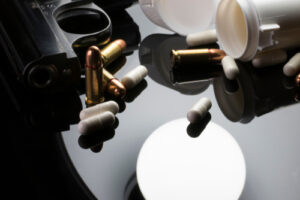 A man shot two women and himself to death this weekend, according to news reports. Police were called to an apartment on Erie's east side for a domestic disturbance call near 1 a.m. Saturday and found the two women, one in her 60s and the other in her 40s, and the man shot in the apartment. One of the women was still alive and reportedly told police the man had shot both women and then killed himself.
Police have not released the names of the victims.
It is impossible to say, with this little information, if anyone else was responsible for these tragic events. However, it is increasingly common to learn that an act of violence was preceded by efforts of ill people and their families to get mental health treatment and it is unfortunate but true that mental health treatment providers sometimes fail to provide the minimum care and treatment required. There are causes of action available to help make up for the harm caused when mental health providers are grossly negligent in the care of the mentally ill and harm results. These cases are highly fact-specific and require lawyers and investigators who are experienced in handling mental health medical malpractice cases.
Our thoughts are with these families who must struggle with more than just grief, who must sort through the complicated emotions associated with this terrible tragedy. We hope the family is able to pull together for their own benefit as they cope with their loss.
Contact an Erie Medical Malpractice Lawyer
If you or someone in your family has suffered a serious injury (or death) as a result of what you suspect may have been negligent mental health care in a northwest Pennsylvania hospital, an experienced Pennsylvania mental health malpractice attorney from Purchase, George & Murphey, P.C. can help you find out what happened and, if appropriate, to obtain some measure of compensation for your harm. For a free consultation with one of our Pennsylvania injury lawyers, contact us locally at 814-273-2010.