Stricter DUI Laws Now in Effect in Pennsylvania
December 27, 2018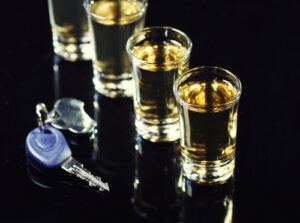 Stricter DUI laws have taken effect in the state of Pennsylvania. The new laws went into effect on Sunday, December 23 and have been toughened in an attempt to combat driving under the influence with stricter penalties and harsher fines.
The law, Act 153 of 2018, makes it a felony if a driver is charged with DUI for a third time and if their blood alcohol content level is 0.16 or higher. The charge will also be a felony if the driver is being arrested for a fourth or subsequent time.
The new law also addresses the penalties for people charged with DUI who unintentionally cause the death of someone else. The minimum penalty for such an incident increase from three years to five years in prison if the offender has a prior DUI on their record. If the person has two or more DUIs on their record the minimum penalty increases from three years to seven years in prison.
If a driver is a repeat offender and is found to be driving on a suspended or revoked license, the penalties increase to at least 90 days in prison and at least $1,000 in fines. This is for a second offense. A third or subsequent offense brings prison time of at least six months and fines of at least $2,500.
Prior to the new law taking effect, Pennsylvania was just one of four states in the country to not categorize multiple DUIs as felonies. The law was signed on October 24 by Governor Tom Wolf.
According to PennDOT, drivers are not allowed to accompany any driver with a learner's permit when they are under the influence of drugs or alcohol of a degree that could lead to the endangerment of themselves or others around them.
Champion of the New Law
The champion of the new law in Pennsylvania is Chris Demko, a member of Pennsylvania Parents Against Impaired Driving. Demko's 18-year-old daughter was killed by a repeat DUI offender four years ago.
"What we think will happen is that people are going to have another reason not to drive impaired against after the first time," Demko said. "At a bare minimum, it's going to take some of the worst offenders off the road for a longer period of time when they get caught, so they can't go out and kill anybody."
There are more than 10,000 crashes involving alcohol statewide each year as well as 300 fatalities stemming from those crashes. There are more than 250,000 repeat offenders of DUI in the state and currently 140,000 drivers who have their licenses suspended because of DUI charges, according to a report from WPXI.
Contact an Experienced Erie DWI Defense Attorney About Your Drunk Driving Charges in Pennsylvania
Have you been charged with a DWI or DUI offense in Pennsylvania? A drunk driving conviction could leave you with a permanent record, and it could result in your driver's license being suspended for a very long time. That is why it is imperative that you speak with a qualified DWI defense lawyer about your case. The lawyers at Purchase, George & Murphey, P.C. represent clients charged with drunk driving, breath test refusal, and related offenses in Erie, Millcreek, Harborcreek, Fairview, and throughout PA. Call 814-273-2010 or fill out our confidential online form to schedule a free consultation about your case. We have an office located at 2525 W 26th St. Erie, PA 16506 in addition to offices located in Meadville and North East, PA.
The articles on this blog are for informative purposes only and are no substitute for legal advice or an attorney-client relationship. If you are seeking legal advice, please contact our law firm directly.