One Million People Across Country Get Sepsis Annually
May 24, 2018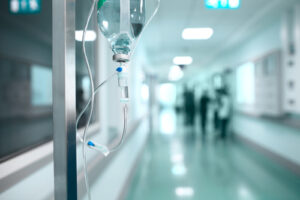 If you believe you may have been a victim of medical malpractice, you need to identify the conditions or injuries you sustained. The National Institutes of Health shares that more than one million in the United States develop sepsis every single year. Unfortunately, sepsis is a life-threatening complication, since up to 30% of people who contract this will die as a result.
Sepsis May be Increasing at Dangerous Rates
NIH expects this number to continue growing in the future. The researchers have several theories about why more and more Americans are developing sepsis. The primary one is that those people most vulnerable are the elderly who suffer from chronic conditions. Furthermore, there has been an increase spotted throughout the country of antibiotic resistant infections, which can ultimately lead to sepsis development.
Finally, organ transplants are more accessible and more common and the risk of sepsis increases with any immune suppressing medications, which are used in transplant procedures. Infants, children, anyone with a compromised immune system, those with certain types of cancer and the elderly are all at a higher risk of getting sepsis. Sepsis can be identified due to someone's immune response to infection.
When a person becomes septic, their body will release chemicals rather than white blood cells into the bloodstream and this can lead to widespread inflammation throughout the system. A doctor will diagnose sepsis by looking at what symptoms are already present and may order a white blood cell count. Symptoms of sepsis include unconsciousness, fever, breathing problems and discolored skin. Unfortunately, these symptoms can often lead to misdiagnosis or failure to diagnose when a person develops sepsis.
A doctor should able to notice sepsis relatively quickly in order to decrease the chances that the person will suffer life threatening complications. If you were diagnosed with sepsis after a misdiagnosis, you should consult with an experienced lawyer.
Schedule a Consultation With an Erie, PA Medical Malpractice Lawyer
Erie, PA lawyers at Purchase, George & Murphey P.C. are here to help you.
The articles on this blog are for informative purposes only and are no substitute for legal advice or an attorney-client relationship. If you are seeking legal advice, please contact our law firm directly.