When is a Misdiagnosis Considered Medical Malpractice?
April 26, 2018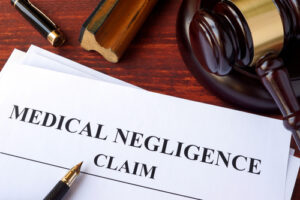 Medical errors are the third leading cause of death in the United States, according to a 2016 study by researchers at Johns Hopkins University. Misdiagnosis remains one of the most common types of medical error in the United States, along with medication errors and surgery errors.
While a misdiagnosis is generally considered a mistake, not all misdiagnoses rise to the level of medical malpractice. In order to be legally actionable as malpractice, a misdiagnosis must meet all of the following criteria:
Part of a doctor-patient relationship. The misdiagnosis must be made within a doctor-patient relationship, in which the doctor has agreed to take responsibility for your care.
Below the standard of care. The misdiagnosis must fall below the standard of care that an ordinary, reasonably prudent doctor would have exercised in the same situation. The specific steps an ordinary, reasonably prudent doctor would follow depend on the particular facts of your case, since they are affected by factors such as your symptoms, which tests are available, and other factors.
Caused injuries that can be addressed in a personal injury claim. The misdiagnosis must also have caused harm – and it must be the type of harm that can be compensated through a personal injury claim. Additional illness or injury due to the misdiagnosis, from taking the wrong medication, or from an unnecessary surgery or other procedure is one type of injury that can be compensated in a medical malpractice case.
If you've been misdiagnosed or had a diagnosis delayed in a way that caused harm, don't hesitate to talk to an experienced Contact Purchase George and Murphey P.C. today at (814) 580-5017 to learn more.
The articles on this blog are for informative purposes only and are no substitute for legal advice or an attorney/client relationship. If you are seeking legal advice, please contact our law firm directly.