My Car Was Totaled and I'm Not at Fault: Now What?
April 29, 2020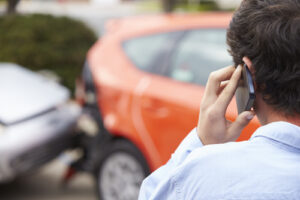 Navigating a car accident is never easy. But, it can feel even more overwhelming and confusing when you are involved in a severe car accident in which you did nothing wrong. When you take every precaution to ensure safety, always wearing a seatbelt and following all local road rules, it can be confusing to deal with the consequences of an auto accident.
Whether you were rear-ended or another driver who was distracted side-swiped you, you likely have a lot of questions about how to navigate your case.
4 Steps to Take to Protect Your Case
There are certain steps that you will want to take following the car accident to protect your legal and compensatory rights:
Report the car accident: It is important to report the car accident as soon as possible. Not only does this give everyone involved the opportunity to receive medical care, but it also documents the details of the accident. These details will be important as your lawyer builds your case and as you work with your insurance provider.
Begin building your case: You can never have too much documentation. Photos and witness statements provide proof of who is at fault for the auto accident.
Notify your insurance company: It is also necessary to notify your insurance company as soon as possible. They will advise you on the next steps to take to file a claim.
Determine your need for a lawyer: Depending on the details of your case, it is possible that a personal injury lawyer might be beneficial to your case.
These steps will ensure that you follow the necessary rules to build your case and collect the compensation that you need to deal with damages, like replacing your vehicle.
Related blog: Be Careful What You Say at the Scene of Your Car Accident
Pennsylvania's No-Fault Insurance Laws
The state of Pennsylvania is a no-fault auto insurance state. This means that regardless of who is at fault, you will initially seek compensation from your insurance company. However, it is important to note that no-fault insurance does not cover property damages. If your insurance policy includes an add-on collision insurance coverage, then they will cover the damages.
Pennsylvania does have an opt-out option which allows drivers to limit their ability to collect compensation. However, both limited tort and full tort do not cover property damages.
Related blog: Lies Auto Insurance Companies Tell You After a Car Accident
Your Options Following a Car Accident
If you were involved in a car accident in Pennsylvania in which the other driver is found to be at-fault, then you can seek compensation for your totaled vehicle from the other driver's insurance company. If the other driver does not have insurance or your damages exceed their insurance policy, it is possible to file for the rest through a third-party personal injury case.
When to Discuss Your Case With a Lawyer
Pennsylvania's no-fault insurance laws can get tricky. It can be helpful to work with a lawyer who is familiar with these laws and the best steps to take. It is only right that the responsible party covers your damages that they caused, including the full amount that it will cost to repair or replace your totaled vehicle.
Contact a Fairview Personal Injury Lawyer to Discuss Your Auto Accident Case in Pennsylvania
Did you or a loved one sustain serious injuries due to a car accident in the state of Pennsylvania? Don't let the medical bills pile up while you wait for the negligent party or their insurance company to do the right thing. Right now, you need an aggressive personal injury attorney on your side, fighting to get you the compensation you need, want, and deserve. The skilled attorneys at Purchase, George & Murphey, P.C. represent clients injured because of a car accident in Erie, Millcreek, Fairview, Harborcreek, and throughout Pennsylvania. Call (814) 833-7100 or email us to schedule a free consultation about your case. We have an office conveniently located at 2525 W 26th St., Erie, PA 16056, as well as offices in Meadville and North East.
The articles on this blog are for informative purposes only and are no substitute for legal advice or an attorney-client relationship. If you are seeking legal advice, please contact our law firm directly.