5 Common Types of Medical Malpractice Claims in Pennsylvania
October 31, 2017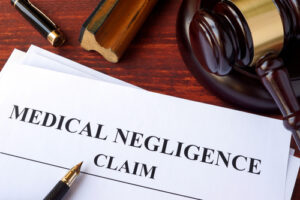 Medical malpractice occurs when a doctor provides care that falls below the "standard of care" that a reasonably prudent doctor with the same background and experience would have provided in the same situation. Some types of medical malpractice claims are more common than others.
Here are five common types of medical malpractice claims in Pennsylvania:
Misdiagnosis or Delayed Diagnosis
Misdiagnosis and delayed diagnosis occur when a medical condition is not correctly identified in a timely manner. It may be mistaken for another condition, or it may be missed entirely. Both can result in serious injuries from allowing the true condition to go unaddressed and by treating a condition the patient doesn't have.
Medication Errors
Medication errors can occur when medication is prescribed, dispensed, or administered. They may result in a patient taking the wrong type of medication, the wrong dose, or both. Medication errors can also occur when a patient is prescribed a medication that interacts dangerously with medications they are already taking.
Surgery Errors
Surgery errors may range from operating on the wrong body part or leaving materials inside a patient to operating in a non-sterile fashion that results in severe infection. Surgery errors can cause severe harm.
Anesthesia Errors
Another type of error that may occur during surgery is an anesthesia error, in which the wrong type or dose of anesthesia are administered or the patient's vital signs are not monitored closely during the procedure. Anesthesia errors can result in severe injury or even death.
Childbirth Errors and Injuries
Mistakes during childbirth can injure both parent and child. They can be particularly devastating to the infant, causing oxygen to the brain to be cut off, damage to the nerves or brain, and other harm that can have life-long consequences.
If you've been injured in one of the above situations and you suspect that malpractice is to blame, don't hesitate to speak to an experienced Pennsylvania medical malpractice attorney. Contact Purchase George and Murphey P.C. today at (814) 580-5017 or fill out our convenient online contact form to learn more.
The articles on this blog are for informative purposes only and are no substitute for legal advice or an attorney/client relationship. If you are seeking legal advice, please contact our law firm directly.