Workers' Compensation: Is Your Injury or Illness Work Related?
June 5, 2020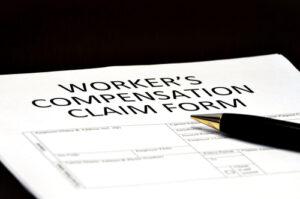 In order to be eligible for workers' compensation, you will need to prove that your injury or illness was work-related — namely, that it arose "out of employment" and occurred "during the course of employment". If you are injured or develop an illness while performing your normal job tasks, it is usually accepted that your injury or illness is work-related. However, many other seemingly "work-related" activities can generate disputes over whether an injured or ill worker is entitled to workers' compensation benefits.
Injuries on Lunch Breaks
Unfortunately, injuries that occur during lunch breaks are typically not classified as work-related and are ineligible for workers' compensation benefits. There are a few exceptions to this rule, such as if you are also getting lunch for your supervisor or co-workers, or if your injury occurs on company premises such as a cafeteria or lunchroom. But even if you are on company grounds during your lunch break, you must be doing something integral to your employment; while eating a meal to ensure that you are fed and productive has been deemed to benefit the employer, other personal activities, like going for a walk, have been ruled to be incidental to employment and therefore outside the scope of employment.
Injuries During Company Events
While injuries that occur during company events, such as parties, picnics, or intramural sports can be considered work-related, courts have ruled that workers' compensation is not available if the event was during off-duty hours and the employee was not required to attend and not compensated for his or her attendance.
Injuries During Work Travel
Injuries that occur while between home and work are not covered by workers' compensation under the "coming and going" rule. However, injuries that occur during work travel may be eligible for workers' compensation benefits if:
The worker is driving a company vehicle
The worker is performing special errands for the employer
The worker is traveling between the employer's locations
The worker does not have a regular, fixed work site and/or is expected to regularly travel to various locations as part of the worker's duties
The worker is on a business trip
Injuries from Misconduct
If you are injured while violating a safety rule or other rule implemented by your employer, you may still be entitled to workers' compensation; this is because the workers' compensation system requires employees to give up their right to sue their employers for personal injury in exchange for the payment of benefits regardless of fault. However, there are exceptions to this no-fault rule, including injuries that occur while engaging in horseplay, while committing a crime, or while intentionally breaking an employer's rule; courts decline to apply these exceptions where employers condone such behavior or the behavior was an accepted part of the workplace.
Cumulative Injuries or Illnesses
Workers' compensation provides benefits to illnesses and diseases to which a worker was exposed on the job, cumulative physical injuries that develop over time, or physical and mental illnesses caused by workplace stress. However, proving that a cumulative injury or an illness was work-related can be difficult and often requires significant expert evidence.
Contact an Erie Workers' Compensation Lawyer to Discuss Your Pennsylvania Workplace Injury Case
A workplace injury can be devastating, particularly if it prevents you from returning to work for an extended period of time. Although Pennsylvania Workers' Compensation laws are supposed to provide you with reimbursement for medical expenses and replacement pay for missed time at work, it is not always easy to get the Workers' Comp benefits you deserve. That is why you should speak with a knowledgeable Workers' Compensation lawyer about your situation and get guidance throughout the claims process. The experienced Workers' Compensation attorneys at Purchase, George & Murphey, P.C. represent clients in Millcreek, Harborcreek, Fairview, Meadville, and all across Pennsylvania. Call (814) 833-7100 or fill out our online contact form today to schedule a consultation about your work injury case. Our main office is located at 2525 W. 26th St., Erie, PA 16505, and we also have offices in Meadville and North East.
The articles on this blog are for informative purposes only and are no substitute for legal advice or an attorney-client relationship. If you are seeking legal advice, please contact our law firm directly.