What Is the Difference Between Rape and Sexual Assault?
August 11, 2020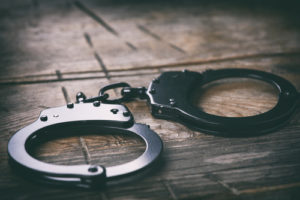 Pennsylvania criminal law makes an important distinction between sexual assault and rape. If you are being charged for a violent sexual crime, you need to understand the legal differences between sexual assault and rape under Pennsylvania law.
Of course, a conviction on either charge will likely result in a long prison sentence in addition to the requirement to register as a sex offender once you are released from prison, along with any other restrictions or supervision that the court may impose based on your individual circumstances. If you are facing sexual assault or rape charges, you need an experienced criminal defense attorney to help you understand your charges along with your legal rights and options.
Sexual Assault under Pennsylvania Law
Under Pennsylvania law, a person is charged with sexual assault when he or she is alleged to have had sexual intercourse or "deviate sexual intercourse" without the consent of the victim. Deviate sexual intercourse (which when committed without the other person's consent becomes involuntary deviate sexual intercourse) is defined as the touching or fondling of a body party, genitals, or anus of a person with a foreign object, or oral penetration.
In Pennsylvania, there are other specific types of sexual assault. Statutory sexual assault occurs when the person you have sexual intercourse is 16 years old or younger and you are at least four years older than the other person. Statutory sexual assault can be charged as a first-degree felony if you are 11 or more years older than the victims. Statutory sexual assault does not apply to sexual activities in a marriage legally recognized in Pennsylvania. Another type of sexual assault is institutional sexual assault, which occurs when a person who works in a residential or correctional facility engages in sexual intercourse with a person under his or her supervision or control.
Rape Under Pennsylvania Law
Rape is defined under Pennsylvania law as unwanted penetration by means of physical force or forcible sodomy. Rape can also be charged if an offender uses threats or coercion to get the victim to "consent" to sexual intercourse. Rape is also charged in the following circumstances:
The offender has sexual intercourse with someone who is unconscious or who cannot comprehend the sexual activity, such as an intoxicated person
The offender uses coercive methods such as supplying the victim with alcohol or drugs that makes the victim less like to resist or refuse sexual intercourse
The offender has sexual intercourse with a mentally incapacitated person, as that person is legally incapable of consenting to sexual activity
Penalties for Sexual Assault or Rape Convictions in Pennsylvania
The penalties for a conviction for sexual assault or rape will depend on the circumstances of the individual case. However, rape is most often charged in Pennsylvania as a first-degree felony, which carries a maximum sentence of 20 years in prison and up to $25,000 in fines.
Sexual assault is usually charged as a second-degree felony, which carries a maximum sentence of 10 years in prison and fines of up to $25,000. However, a statutory sexual assault charge where the age difference between offender and victim is 11 years or more will be charged as a first-degree felony.
In addition to a sentence, a conviction for sexual assault or rape will result in long-lasting consequences, including the requirement to register as a sex offender and potential designation as a sexually violent predator, which can result in close government supervision and harsh restrictions on your life.
Contact an Experienced Erie Criminal Defense Lawyer About Your Sexual Assault Charges in Pennsylvania
Were you arrested or charged with sexual assault in Pennsylvania? The consequences of a conviction could be severe, leaving you with a permanent criminal record and possibly even sending you to jail. That is why you need to speak with a qualified criminal defense attorney as soon as possible about your case. The attorneys at Purchase, George & Murphey, P.C. have successfully represented clients charged with sexual assault in Milcreek, Harborcreek, Fairview, Meadville, and throughout Pennsylvania. Call (814) 833-7100 or fill out the online contact form to schedule a consultation with a member of our legal team. We have an office conveniently located at 2525 W. 26th St., Erie, PA 16506, as well as offices located in Meadville and North East.
The articles on this blog are for informative purposes only and are no substitute for legal advice or an attorney-client relationship. If you are seeking legal advice, please contact our law firm directly.