Unnecessary Heart Procedure Malpractice
May 3, 2018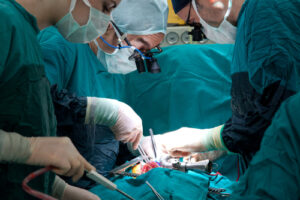 When you visit the doctor or go to the hospital to report an emergency issue, you are putting all of your faith and trust into the doctor managing your case. The discovery that you may have received an unnecessary heart procedure or other surgery can be overwhelming and confusing and it may even constitute medical malpractice.
Risks of Surgeries: When It's Medical Malpractice
Along with any surgery or medical procedure comes a risk to the patient and heart procedures are just one example of how this plays out. In many cases, cardiac procedures are carried out by physicians as a result of life saving and legitimate needs. However, in some cases, hospitals and doctors have been accused of exposing patients with heart issues to unnecessary procedures in order to receive Medicare reimbursements for the hospital. Angioplasties are one such procedure and performed on approximately 600,000 patients every year.
With half of these patients being on Medicare, it is disturbing to realize that physicians and hospitals may encourage these heart procedures that come at a risk of patients just to receive reimbursements from Medicare. Approximately 5% of patients who go through angioplasty suffer serious complications from the procedure, including blood clots, infections, heart rhythm disturbances, bleeding and even heart attacks. Drug coated stents are often implanted during this procedure, but anti-clotting medications such as aspirin must be taken by the patient for at least a year to prevent life threatening clots.
What to Do If You've Been a Victim of Malpractice
If you believe that you have already gone through an unnecessary heart procedure and suffered consequences as a result, you deserve to have an experienced medical malpractice attorney working hard on your behalf.
Erie, PA lawyers at Purchase, George & Murphey P.C. are here to help you.
The articles on this blog are for informative purposes only and are no substitute for legal advice or an attorney-client relationship. If you are seeking legal advice, please contact our law firm directly.