Top Reasons Why Car Accidents Increase During Summer
July 5, 2021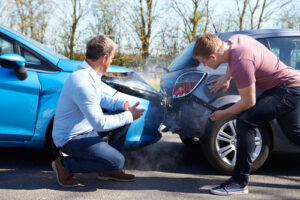 Summer brings warm weather and ample amounts of sunshine. So, why does it also bring an increase in car accidents? Knowing the numerous causes of accidents, as well as how to prevent them, can help you and your family stay safe this summer.
Common Causes of Pennsylvania's Summer Accidents
Pennsylvania, as well as the rest of the country, notices an increase in car accidents during the summer months for the following reasons:
Increased Number of Teen Drivers
During the summer months, there is an increased number of teen drivers on the road. Not only are teen drivers less experienced, but they are also more likely to participate in things like distracted driving or driving under the influence. In fact, according to the National Highway Traffic Safety Administration (NHTSA), teen drivers encompass the age group that is most commonly involved in summer car accidents.
Equipment Failure is More Likely
Summer does also mean an increase in temperatures and even states in the Mid Atlantic, like Pennsylvania, can get temperatures up to 100 degrees or hotter. A car's engine works much harder in the heat. Additionally, people use their vehicles more frequently in the summer months for road trips.
This can mean longer between maintenance or more wear and tear on the vehicle's tires. The increased chance of equipment failure can lead to a tire blowing out or a battery coming loose. If a vehicle stops working in the middle of a freeway or a tire comes loose while driving, it can lead to accidents.
Construction Season
Pennsylvania's roads turn into construction areas in the summer months. This means a frequent change in speed limits and road rules. Drivers must pay closer attention to road signs to know how to accommodate. Additionally, with numerous road closures, some drivers may be more tempted to speed.
Increased Number of Pedestrians
Just as there are more drivers on the road, there are also more pedestrians near the roads walking to their destinations. People may bicycle or skateboard, often using roads to get where they need to go. Some areas may even have an increased number of tourist passengers, which means they don't always know the local road rules.
These are just a few of the most common causes of summer accidents in Pennsylvania.
How to Prevent Summer Accidents in Pennsylvania
While you may not be able to prevent all accidents, there are things that you can do to be safer the summer:
Set driving rules for teen drivers
Be diligent about preventative maintenance
Be even more aware in construction zones
Always look for passengers
Drivers should also reduce distractions. This means avoiding drinking and driving, using your smartphone while driving, or even driving while tired. If your summer plans include any road trips, be sure to pull over when feeling tired.
If you are involved in a summer accident in Pennsylvania, know your rights and what steps to take following the accident. Car accidents can be expensive, involving both property damages and medical bills. If another person's negligence leads to you being in an accident, learn more about your options by talking to a personal injury lawyer as soon as possible.
Contact a Millcreek Personal Injury Lawyer to Discuss Your Car Accident Case in Pennsylvania
Did you or a loved one sustain serious injuries due to a car accident in Pennsylvania? Don't let the medical bills pile up while you wait for the negligent party or their insurance company to do the right thing. Right now, you need an aggressive personal injury attorney on your side, fighting to get you the compensation you need, want, and deserve. The skilled attorneys at Purchase, George & Murphey, P.C. represent clients injured because of a car accident in Erie, Millcreek, Fairview, Harborcreek, and throughout Pennsylvania. Call (814) 833-7100 or fill out our online contact form to schedule a consultation about your case. We have an office conveniently located at 2525 W 26th St., Erie, PA 16506, as well as offices in Meadville and North East, PA.
The articles on this blog are for informative purposes only and are no substitute for legal advice or an attorney-client relationship. If you are seeking legal advice, please contact our law firm directly.