Top 6 Most Common Types of Nursing Home Abuse
August 12, 2022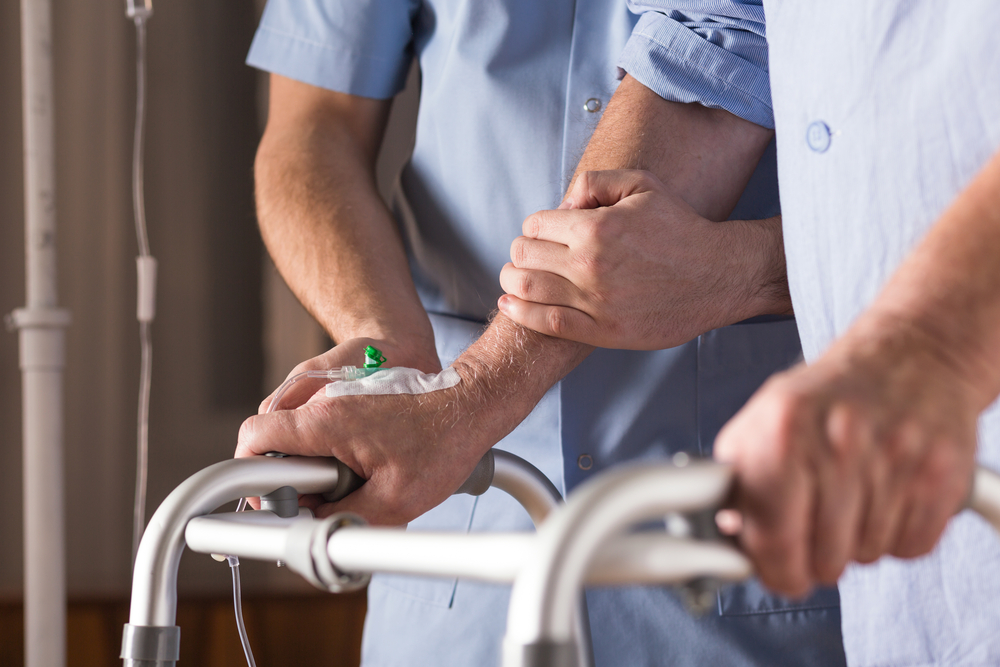 Nursing home residents are vulnerable and at risk of abuse. Most people are aware of the risks of physical abuse in a nursing home, but your loved one may be at risk of other types of abuse, too.
Understanding the different types of nursing home abuse can help you keep your loved one in a nursing home safe.
Physical Abuse
Physical abuse is the type of nursing home abuse that you most commonly hear about. It includes hitting, kicking, pushing, or shoving. Physical abuse may sometimes be easier to identify because it often leads to visible bruises or other injuries. Physical abuse may also include the use of physical restraints.
Psychological Abuse
Psychological abuse involves threats or insults. It may include both verbal or non-verbal behaviors of abuse. Psychological abuse can sometimes be more difficult to identify because there aren't any visible signs to notice. Instead, victims of psychological abuse may be fearful of their caregivers.
Neglect
Neglect occurs when a nursing home or caregiver fails to provide a resident with their basic needs. This may include failing to provide them with clothing, shelter, nourishment, or medication. You can usually identify neglect in a nursing home as dehydration, bedsores, malnutrition, or unsanitary living conditions.
Financial Abuse
Financial abuse involves a person of authority or power taking advantage of a resident by unlawfully using their bank accounts or credit cards. The signs of financial abuse may include newly incurred debt, defaulted accounts, the disappearance of personal possessions, or unexplained cash withdrawals.
Sexual Abuse
Sexual abuse is any unwanted type of sexual contact with a senior. This also includes sexual contact with residents who are unable to give consent.
Abandonment
Abandonment occurs when a caregiver abandons or deserts the person. This may include a caregiver leaving a resident in an unsafe location or leaving them in a public place.
Most nursing home abuse cases fit into one of these categories. Unfortunately, some residents may be victims of more than one type of nursing home abuse. Each abuse type has the ability to physically and psychologically affect your loved one. You entrust your loved one's nursing home or caregiver to provide them with adequate care, and when they don't, they should be held liable.
Who's Responsible for Nursing Home Abuse?
You entrust the care of your loved one to multiple healthcare providers and caregivers. This can make it difficult to know who to blame when they're the victim of abuse. A few people can be to blame when your loved one isn't treated as they should, including:
Nursing home staff
Nursing home administrators
Other family members
Medical providers
It's important to evaluate the situation and find out who's to blame so you can take the right steps to make them safe. The more information that you have, the easier it is for the state to investigate the abuse too. If you're not sure who's to blame for your loved one's abuse, it can be helpful to reach out to a nursing home abuse lawyer. Your lawyer can help you report the abuse, open an investigation, and build a case.
Read more: What Should I Do If I Suspect Nursing Home Abuse?
Contact an Erie Nursing Home Abuse Lawyer to Discuss Your Case Today
Seniors in nursing homes and other care facilities deserve to be treated with respect and dignity. Additionally, nursing home staff needs to ensure that patients are safe and secure at all times. If your loved one suffered an injury, or worse, due to nursing home negligence or abuse in Pennsylvania, you need to speak with a qualified attorney. The experienced nursing home neglect attorneys at Purchase, George & Murphey, P.C. represent clients throughout Pennsylvania, including Erie, Meadville, and North East. Call (814) 833-7100 or fill out the online contact form to schedule a consultation today. We have an office conveniently located at 2525 W 26th St., Erie, PA 06506, as well as offices in Meadville and North East, PA.
The articles on this blog are for informative purposes only and are no substitute for legal advice or an attorney-client relationship. If you are seeking legal advice, please contact our law firm directly.