Top 5 Most Common Causes of Diagnostic Errors and Misdiagnosis
January 12, 2022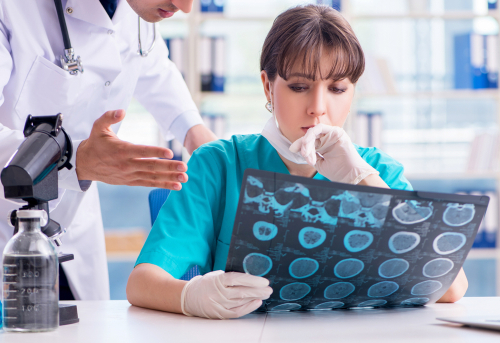 When you visit a physician or medical provider, you expect them to use their medical education and background to properly treat you. This includes ordering the right tests, carefully reviewing your symptoms, getting to know your medical history, and then providing you with the most effective treatments. Unfortunately, this doesn't always happen.
Most Common Causes of Misdiagnoses
When a physician fails to diagnose you properly and promptly, it can worsen your condition. These are some of the most common causes of misdiagnoses and diagnostic errors:
1. Miscommunication Between Medical Providers
The majority of people today have multiple medical providers. They may visit with one doctor for one condition and another for a different one. While this allows you to receive specialized care from certain providers, it can make it difficult to receive all-inclusive, comprehensive care and can lead to miscommunications between medical providers.
2. Lack of Experience
A physician who's still learning must undergo ongoing supervision. This ensures that they're taking the right steps to protect their patients. A physician who takes on a patient or a medical condition that they're not qualified to manage may misdiagnose them. If a physician isn't familiar with a patient's condition, they should always refer them to someone who is.
3. Overconfidence
Some medical providers are guilty of overconfidence. This occurs when they overrepresent their abilities to diagnose or fail to diagnose because of previous cases or things they think they know about the person already. It's also possible for the medical provider to be biased from previous patient experiences.
4. Lack of Time With Patients
Some physicians may have an overflowing caseload, making it difficult to get to know their patients and their symptoms. The limited-time that patients get with their physicians may not be enough to bring up all their concerns. It may also lead to the dismissal of some symptoms due to a lack of time.
5. Lack of Resources
Medical providers may also fail to order certain tests because they don't have easy access to them. Whereas some medical providers have connected laboratories or imaging centers, not all do. The time it takes to refer a patient to a third-party center for imaging and results can be a lengthy process.
What is Medical Malpractice?
Medical malpractice is when a healthcare provider fails to provide their patient with a duty of care. This means that if they take on a new patient, it's their legal duty to provide them with the best medical care possible. If an act of negligence leads to the patient being injured, it may be considered medical malpractice.
For example, if a medical provider fails to order the appropriate tests despite a patient sharing certain symptoms that would lead to other medical providers ordering them, they may be guilty of medical malpractice. If the failure of ordering these tests leads to the patient being injured, they may be eligible for a medical malpractice case. A medical malpractice lawyer can help the patient recover the costs they may need to deal with their medical conditions or the costs they incur as a result.
Contact an Erie Personal Injury Lawyer to Discuss Your Medical Misdiagnosis Case in Pennsylvania
Did you or a loved one sustain serious injuries due to malpractice in Pennsylvania? Don't let the medical bills pile up while you wait for the negligent party or their insurance company to do the right thing. Right now, you need an aggressive personal injury attorney on your side, fighting to get you the compensation you need, want, and deserve. The skilled attorneys at Purchase, George & Murphey, P.C. represent clients injured because of medical malpractice in Erie, Millcreek, Harborcreek, Fairview, and throughout Pennsylvania. Call (814) 833-7100 or fill out our online contact form to schedule a free consultation about your case. We have an office conveniently located at 2525 W 26th St., Erie, PA 16506, as well as offices in Meadville and North East, PA.
The articles on this blog are for informative purposes only and are no substitute for legal advice or an attorney-client relationship. If you are seeking legal advice, please contact our law firm directly.