Tips on Choosing a Personal Injury Lawyer
September 4, 2018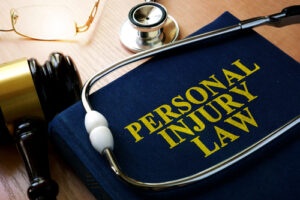 When you've been injured in an accident, your physical health and recovery needs to be your top priority. Next to that, the next most important part of recovering from your accident is picking a competent lawyer. Selecting the correct attorney to help represent your case is critical in winning your claim, maximizing your overall compensation amount and getting the justice you deserve.
Questions You Should Ask Your Attorney
It's critical to determine what your attorney specializes in. Different lawyers specialize in different areas, so it can be a huge advantage to choose an attorney with extensive experience handling claims similar to your own. Personal injury attorneys will specialize in accidents, while criminal defense attorneys mainly handle criminal offenses. You should also question your attorney about how long he thinks it will take to resolve your case. It's often in the injured party's best interests to collect compensation quickly, so you don't want to have your case postponed unnecessarily. Another important question to ask your attorney is whether or not he works on a contingency basis. Some attorneys won't charge a fee upfront, but they will deduct their fees from any money your receive during your settlement.
Contact Pennsylvania Personal Injury Attorneys 
Choosing an attorney is a personal decision. Don't settle for an attorney who won't prioritize your needs and your case. The attorneys at Purchase, George & Murphey are prepared to help restore you financially from your accident. Give us a brief description of your legal concern by filling out our contact box, and we will reach out to you as quickly as possible.
The articles on this blog are for informative purposes only and are no substitute for legal advice or an attorney-client relationship. If you are seeking legal advice, please contact our law firm directly.