How to Stay Safe on The Roads This Winter Season
January 4, 2018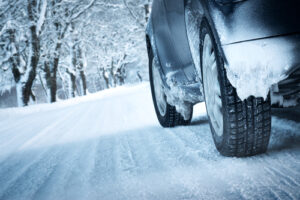 Far too many preventable accidents happen during the winter months and over the holiday season, which has the potential to do damage and leave life-lasting consequences for people who are hurt. Many people traveled to be with family during the holidays such as during Christmas and New Years Eve, which are, in fact, some of the most popular travel times of the year.
Many travelers are concerned with getting to their destinations as quickly as possible, but fail to consider the best safety measures. Some of the most important tips may not only make your ride more enjoyable and allow you to focus on family time but could decrease the chances of severe injuries or even fatalities. These include:
Making adjustments before you begin driving such as with your GPS.

Appointing someone else to serve as the navigator or to assist you with challenges you encounter while driving.

Put away electronic devices to avoid the temptation and dangers of distracted driving.

Avoid multi-tasking so that you have plenty of time in order to get to your destination.

Take stops. Many people get frustrated with longer drives and extensive traffic, but taking time to stretch your legs, go to the bathroom, and enjoy a meal can make you more focused on the road and give you a break from driving.

Pass any requests to passengers. If there is anything that could remove your attention from the road such as changing the radio station or updating the GPS, ask a passenger to do it for you.

Double check safety restraints before you go. Far too many children are injured in accidents because the car seats were not installed properly.

Never let pets remain loose in the vehicle. Wearing a seat belt is the law for humans, but your pets can become a big distraction and can even be put in severe danger if you are not careful.
Thinking about your plans before you leave the house is a great way to approach all of these safety risks and avoid the significant consequences of being hurt in a winter driving accident. You cannot afford to run the risk of being critically injured and paying the price in the form of a personal injury claim.
Have you already been in an accident due to holiday travel? If so, the legal team at Purchase George & Murphey, P.C. will evaluate your case. Call 814-580-5017 or fill out our online contact form to get started today.
The articles on this blog are for informative purposes only and are no substitute for legal advice or an attorney/client relationship. If you are seeking legal advice, please contact our law firm directly.