Spinal Cord Injuries and Legal Options
July 23, 2019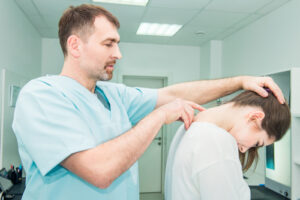 If you or someone you love has suffered a spinal cord injury, you already know how devastating these injuries can be. Depending on the severity of the spinal cord injury, a person may be dealing with loss of bladder or digestion function, chronic pain, or even total paralysis. These life-altering changes can affect one's ability to work, to enjoy life, and to maintain daily responsibilities.
Causes of Spinal Cord Injuries
Of all the different causes of spinal cord injuries, motor vehicle accidents are at the top of the list. About 40% of these injuries are caused by car accidents. The next highest cause of spinal cord injuries are falls, at 27%. Acts of violence and sports-related accidents come in next as causes, but workplace accidents can also cause these injuries, especially in high-risk environments like construction sites.
Spinal cord injuries are often caused by the carelessness or negligence of another, and in these cases, the smart thing to do is to hire an experienced personal injury attorney like the ones at the law firm of Purchase, George & Murphey, P.C. of Erie, Pennsylvania. Our firm is dedicated to thoroughly investigating your case and uncovering all possible sources of compensation so that you can move forward with your life and cope with the changes.
The Cost of Spinal Cord Injuries
The costs associated with spinal cord injuries can be staggering and can turn into millions of dollars over the course of a lifetime. There is also the cost of lost wages, rehabilitation and physical therapy, in addition to the requirement of assistive devices like wheelchairs and ramps. In many cases, home care  may be necessary to care for the injured individual.
There are also emotional and psychological factors that come with this type of life-altering injury, and there is often a great deal of pain and suffering. The injured victim is often not the only person affected, as the results of a spinal cord injury usually impact the entire family as they cope with their "new normal."
Contact an Erie Personal Injury Lawyer to Discuss Your Spinal Cord Accident Case in Pennsylvania
Did you or a loved one sustain serious injuries due to a spinal cord accident in Pennsylvania? Don't let the medical bills pile up while you wait for the negligent party or their insurance company to do the right thing. Right now, you need an aggressive personal injury attorney on your side, fighting to get you the compensation you need, want, and deserve. The skilled attorneys at Purchase, George & Murphey, P.C. represent clients with a spinal cord injury in Erie, Meadville, North East and throughout Pennsylvania. Call 814-273-2010 or fill out our online contact form to schedule a free consultation about your case. We have an office conveniently located at 2525 W. 26th Street, Erie, PA 16506.
The articles on this blog are for informative purposes only and are no substitute for legal advice or an attorney-client relationship. If you are seeking legal advice, please contact our law firm directly.