Repeat DUI Offenders Facing Tougher Penalties in Pennsylvania
November 1, 2018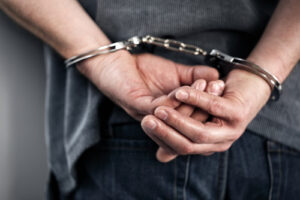 Repeat offenders of driving under the influence (DUI) will soon face tougher penalties in the state of Pennsylvania. A new bill introduced by lawmakers will create the first felony offense for driving under the influence in Pennsylvania. The bill received final approval votes on Wednesday, October 17 in both chambers of the state legislature. The new law will apply to drivers who have been convicted of three DUIs that involved the driver being twice the legal limit for blood alcohol content (BAC) in Pennsylvania. The law will also cover a fourth or subsequent DUI conviction.
The Penalties for DUI in Millcreek, PA
The penalty increase for offenders with multiple DUIs is more severe than in the past under the new law. One of the new penalties is longer mandatory jail time for repeat offenders who have previously been convicted of a DUI and who unintentionally cause the death of a person in another DUI accident. According to officials, more than 300 deaths and 10,000 crashes each year in Pennsylvania are caused by alcohol. Governor Tom Wolf is reportedly planning to sign the bill into law.
What to Expect at an Erie DUI Checkpoint
If you are headed out for a weekend of fun with friends, it is important that you make the right choices. Even though we all tend to know what the right choices are when sober, these choices don't always translate when there is alcohol involved. It is possible that you could encounter a DUI checkpoint at some point in your life. Here is what you should expect, and what you should do, at an Erie DUI checkpoint:
If directed into a checkpoint, follow instructions.

Do not turn around and drive away.

Listen to the officer who makes contact with you.

Provide the required identification and other documents.

Follow all orders to turn the vehicle off and exit it.

You might be asked to take field sobriety tests.

Officers will monitor your speech and movements, and they will look for signs of inebriation.
It is important for your safety that you always follow the instructions given by all of the police officers at the checkpoint. Failure to follow instructions can lead to your arrest, even if you are not impaired. The more cooperative you are during a DUI checkpoint, the less likely it is that you will face any additional charges if you are arrested for suspicion of DUI.
How Can an Erie DUI Attorney Help You?
If you have been arrested and charged with DUI in Erie, Millcreek, Harborcreek, Fairview, or anywhere else in Pennsylvania, it is imperative that you speak with an experienced PA criminal and DUI defense attorney. It doesn't matter if this is your first DUI charge or your fifth — an attorney with Purchase, George & Murphey, P.C. can help handle your case and fight the charges on your behalf. So, what can an attorney do? For starters, an attorney will be able to review the field sobriety tests administered, review the breath test administered, speak to witnesses of the incident, and conduct plenty of research into your case. Now is not the time to try to defend yourself in such a serious case. Call one of our experienced DUI attorneys at (814) 273-2010 or email us to schedule a free consultation. We have a main office conveniently located at 2525 W 26th St, Erie, PA 16506, as well as offices in Meadville and North East, PA.