Purchase, George & Murphey Raise Money For The Erie County Historical Society
February 26, 2019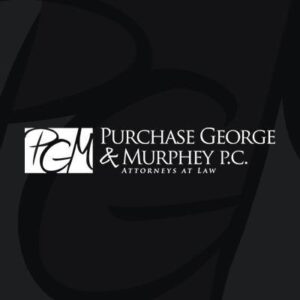 Pennsylvania attorneys Eric Purchase and Craig Murphey are proud to have been named the top donors during the recent Battle of the Barristers fundraiser. The battle, which was held on February 21st, helped raise money for the Erie County Historical Society.
Battle of the Barristers
From 5:00 p.m. to 8:00 p.m., a friendly competition was held in Room 33. Throughout the night, different individuals took their turn at being the bartender. Patrons were asked to donate tips to their favorite bartender to help raise funds for the Erie County Historical Society. Eleven percent of all earnings were given to the society. Eric Purchase and Craig Murphey were host bartenders from 7:15 p.m. to 8:00 p.m. As host bartenders, they raised over $433.50 as a team. These earnings were the largest combined team donation of the night.
What is the Erie County Historical Society?
The Erie County Historical Society is dedicated to exploring Erie County's rich and vibrant history. The society has been in place since 1903, and they've erected the Hagen History Center to help preserve historical buildings, documents and other items. The former Watson-Curtze Mansion has been turned into the Regional History Museum. Overall, the society preserves a public archive of historical items including:
Over 3,750 historic maps

5,500 historical books

Over 4,850 architectural plans and drawings

312,750 photographs

800 separate collections
These incredible exhibits and historical archives are available to any of the public. The Historical Society also provides private or group tours including school field trips. The society regularly has educational speakers and lectures. They also have pre-prepared or customized programs for different groups that want a memorable experience.
Purchase, George, & Murphey P.C.
Both Eric Purchase and Craig Murphey are attorneys who serve clients throughout Pennsylvania at Purchase, George & Murphey. They have offices in Erie, Meadville and North East, PA. Their highly successful firm represents clients in a number of legal situations. Their areas of practice include:
The firm's hundreds of positive client reviews and successful case results speak for themselves. If you're interested in learning more about these attorneys and the services they offer, then don't hesitate to reach out to them using their online contact form.
The articles on this blog are for informative purposes only and are no substitute for legal advice or an attorney-client relationship. If you are seeking legal advice, please contact our law firm directly.