Overview of How Fault is Established in a Personal Injury Accident Case in Erie, PA
December 26, 2018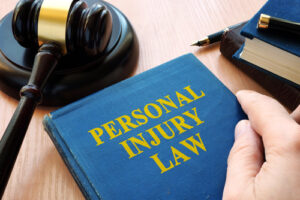 You are traveling on Chestnut Street in Meadville, PA when you glance down at your cell phone. Suddenly, out of nowhere, your vehicle is t-boned by another motorist. The collision is severe and you suffer serious bodily injuries as a result. You blame the other motorist for the accident, but the other motorist claims the accident was your fault because you looked down at your phone. Who is responsible for causing the accident? That is the central question at the heart of establishing fault in a personal injury accident case.
Liability is the Legal Term for Fault
In personal injury litigation, liability is a term you will often hear when the matter of fault is discussed. Establishing fault or liability is extremely important because when someone is liable for causing bodily harm to another party, then they are responsible for compensating the injured party for their harms and losses.
How Liability is Established
In most personal injury accident cases, the liable party is the party that failed to act in a reasonable, prudent manner. To put another way, if someone involved in an accident was not as careful as another party, the party deemed less careful will be required to compensate the other for their injuries.
Employer Liability
In many accident cases, there is one party that acted negligently or recklessly which proximately caused the accident and they are deemed liable. However, if the negligent party proximately caused an accident while working for someone else, the employer can also be deemed legally liable for your harms and losses. This is due to the legal principle known as respondeat superior.
Defective Product Liability
If your accident was caused by a defective or dangerous consumer product, it is possible to hold the manufacturer and/or seller liable for your harms and losses.
What if You Were Partly Liable for the Accident?
If you were partly responsible for causing the accident, do not give up hope. Pennsylvania adheres to a comparative negligence standard in personal injury cases. Comparative negligence, codified in General Assembly Statute § 7102, states that an injured party's contributory negligence does not prohibit them from pursuing financial restitution, as long as they were deemed less negligent than the defendant. Basically, your contributory negligence cannot be 50.1 percent when compared to the defendant's contributory negligence.
Experienced Personal Injury Attorneys Can Help Accident Victims in Erie, PA
As you can see, establishing liability can get complicated, depending on the unique factors associated with your case. That is why you should have an experienced attorney on your side. So, if you reside in Erie, North East, Meadville, or elsewhere in Pennsylvania, and suffered a serious injury in an accident, contact the law firm of Purchase, George & Murphey, P.C. Our team of experienced and skilled accident lawyers are ready and able to represent injured victims who have had their lives turned upside down due to the careless or reckless actions of others. Take a moment to fill out the online form or call (814) 273-2010 to begin discussing your case with an experienced lawyer today.
The articles on this blog are for informative purposes only and are no substitute for legal advice or an attorney-client relationship. If you are seeking legal advice, please contact our law firm directly.