What Might Happen When I Pursue a Personal Injury Claim in Erie, PA?
December 18, 2018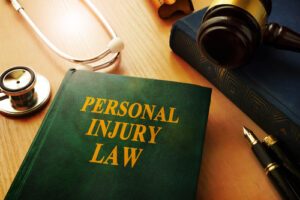 When you've been injured as a direct result of someone else's negligence, it may be possible to receive financial compensation for your losses through a personal injury lawsuit. After an accident, the injured party is often facing losses like medical bills, lost wages, and physical injuries. It's important to weigh out the potential outcomes of pursuing a claim before making the decision to begin the legal process.
What Might Happen When I Pursue a Personal Injury Claim in Pennsylvania?
There are a number of different possible outcomes when you decide to utilize the court system to remedy your situation. Following is a comprehensive list of what might happen when you pursue a personal injury claim:
• Your case may be settled without going to court
• You may win after going to court
• You may lose after going to court
• Your case may be appealed
It's crucial to understand that you will not be compensated in the event you later drop your case, lose in court or lose during the appeals process. In some cases, the injured party may be liable for the other party's legal costs when they later decide to drop a claim. In addition, you may not be able to later pursue a new claim for your injury. Otherwise, you will receive compensation for your losses.
Statistics Regarding Outcomes of Homestead Personal Injury Cases
While all of these potential outcomes may happen in your case, it's most likely that your case will fall into the first two categories. An overwhelming 95% to 96% of personal injury cases are settled before they ever reach trial. Only about four to five percent of cases reach court, and only about half of the injured plaintiffs will win during the trial process. Those who do win during the jury trial are more likely to receive a higher settlement amount than those who resolve the dispute prior to court. The reason for these drastically disproportionate statistics is because insurance companies who are facing a mountain of evidence indicating fault will save money by paying the settlement rather than litigating the claim. It is very time-consuming for both parties to go to trial, so each side has an incentive to speed up the process where possible.
Contact an Erie Personal Injury Lawyer to Discuss Your Personal Injury Case in Pennsylvania
Did you or a loved one sustain serious personal injuries in Pennsylvania? Don't let the medical bills pile up while you wait for the negligent party, or their insurance company, to do the right thing. Right now, you need an aggressive personal injury attorney on your side and fighting to get you the compensation you need, want, and deserve. The skilled attorneys at Purchase, George & Murphey, P.C. represent clients in their personal injury claims in Erie, Millcreek, Harborcreek, Fairview, Meadville, and throughout Pennsylvania. Call (814) 273-2010 or fill out our online contact form to schedule a consultation about your case. We have an office conveniently located at 2525 W 26th St, Erie, PA 16506, as well as offices in Meadville and North East.
The articles on this blog are for informative purposes only and are no substitute for legal advice or an attorney-client relationship. If you are seeking legal advice, please contact our law firm directly.