Who Will Pay My Medical Bills Following My Personal Injury Claim?
April 19, 2018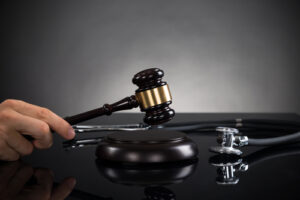 Accidents can cause serious harm – and leave you struggling to pay serious medical bills. After a personal injury, you may have access to multiple sources to pay your medical bills. An experienced lawyer can help you ensure you leave no stone unturned.
Some of the most common sources of payments for medical bills in a personal injury claim include:
Health Insurance
Your health insurance may cover many bills related to your personal injury claim up front. However, your insurer will likely ask about the accident that caused the injury and may seek to make other responsible parties pay their fair share as well.
Other Types of Insurance
Depending on the type of accident, additional forms of insurance may be available. For instance, a car accident injury may be covered by bodily injury or personal injury protection benefits in your own or another insurance policy. A slip and fall might be covered by a general liability policy held by the owner of the premises, while dog bites are often covered under the dog owner's homeowners' or renters' insurance. Any of these sources may help to pay medical bills following an injury.
The Responsible Party
If another party's negligence causes your injuries, you may be able to hold that party liable through a civil personal injury lawsuit. Typically, a lawsuit will allow you to seek compensation for medical bills and other losses whether or not the other party has insurance. If the claim succeeds, insurance may pay some or all of your damages, and the responsible party may be in charge of paying the rest.
If you've been injured, an experienced Pennsylvania personal injury lawyer can help you pursue the compensation you need to cover medical bills, replace lost wages, pay to repair or replace damaged property, and more. Contact Purchase George and Murphey P.C. today at (814) 580-5017 to learn more.
The articles on this blog are for informative purposes only and are no substitute for legal advice or an attorney/client relationship. If you are seeking legal advice, please contact our law firm directly.