I Was Injured At Work. How Can I File a Claim for Compensation?
September 30, 2020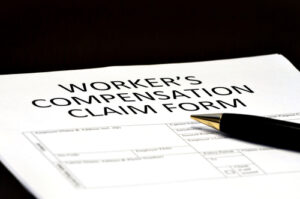 Workers' compensation laws protect employees in the event that they are injured while at work. However, it is important to follow timelines and ensure that you submit all of the required paperwork to ensure your workers' compensation claim is accepted.
Steps to File a Workers' Compensation Claim in Pennsylvania
There are certain steps you need to take to claim your workers' compensation benefits. You can file a workers' compensation claim in Pennsylvania with the following steps:
Receive immediate medical care: It is important to receive medical care immediately following the injury. Failing to do so can make it difficult to connect the injury to the work-related accident. Pennsylvania laws require that you receive medical care from an approved physician within 90 days.
Notify your employer immediately: It is also crucial to notify your employer of the injury as soon as possible. You have just 120 days to notify them. Pennsylvania laws then allow the insurance provider to accept or deny the claim within 21 days. You must notify them within 120 days to protect your legal rights to claim workers' compensation benefits.
Ensure your employer files with the state: Your employer must notify the Pennsylvania Department of Labor and Industry of the work-related injury to begin your claim. If you are denied, you have three years to file an appeal. Failing to notify the state within three years from the date of the injury can deem you ineligible for workers' compensation benefits.
Fill out all required documents: Filing a workers' compensation claim requires the completion of certain documents. Ensure that you fill them out in their entirety and that they include accurate information.
It is crucial that you follow the timelines when seeking compensation through a workers' compensation claim. Otherwise, you could lose out on insurance benefits that you deserve.
While 120 days might seem like a lot of time to file your workers' compensation claim, this timeline can come fast. This is especially true when you are dealing with medical procedures and time away from work.
Reasons to Work With a Workers' Compensation Lawyer
Unfortunately, the workers' compensation claims process is not as simple as you would expect it to be. Failing to meet strict timelines or missing certain documents can lead to your claim being denied. Even if you are approved, your insurance representative may attempt to minimize your injury and limit the amount of compensation that you receive.
Here are a few reasons to consider working with a workers' compensation lawyer:
Ensure you file within the time limit
Ensure that all documents are filled out accurately
Assist with the appeals process
Communicate with your representative
Calculate an accurate value of your injury
When you work with a knowledgeable workers' compensation lawyer who is familiar with Pennsylvania's unique laws, you can increase your chances of being approved on the first claim. If you have already been denied, then a workers' compensation lawyer can help you determine the reason and re-submit a claim with the right information. You work hard and you deserve to be compensated if you are injured while working.
Contact a Fairview Workers' Compensation Lawyer to Discuss Your Pennsylvania Workplace Injury Case
A workplace injury can be devastating, particularly if it prevents you from returning to work for an extended period of time. Although Pennsylvania Workers' Compensation laws are supposed to provide you with reimbursement for medical expenses and replacement pay for missed time at work, it is not always easy to get the Workers' Comp benefits you deserve. That is why you should speak with a knowledgeable Workers' Compensation lawyer about your situation and get guidance throughout the claims process. The experienced Workers' Compensation attorneys at Purchase, George & Murphey, P.C. represent clients in Erie, Millcreek, Harborcreek, Fairview, and all across Pennsylvania. Call (814) 833-7100 or fill out our online contact form today to schedule a consultation about your work injury case. Our main office is located at 2525 W 26th St. Erie, PA 16506, and we also have offices in Meadville and North East, PA.
The articles on this blog are for informative purposes only and are no substitute for legal advice or an attorney-client relationship. If you are seeking legal advice, please contact our law firm directly.