How Will I Get Paid if I Can't Work After my Accident?
May 4, 2020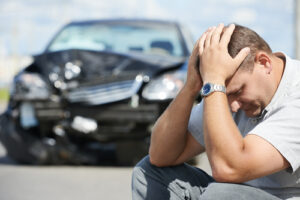 Regardless of your career and how much you may enjoy it, no one gets a job for the fun of it. Jobs are our livelihood. They are how we support ourselves and our families. And, while getting into a car accident may be frightening enough as is, there's probably nothing scarier than not knowing how you're going to pay your bills or feed your family if you're unable to get to work. This is a scenario that many car accident victims face and as such, their cases need to be handled with the utmost care and compassion. When you are unable to work as a result of someone's negligent actions, you deserve to be compensated. Below, we discuss what you should do if you're unable to return to work after your accident and how an experienced personal injury attorney can help.
Insurance for Lost Wages
Did you know that you can elect coverage for lost wages on your car insurance policy? It's true. Pennsylvania residents can elect this specific type of coverage on their auto insurance policies and depending on the limits outlined in your policy, this may cover up to 80% of your gross wages. While this is good news, it's worth nothing that insurance companies care about their bottom line. As a result, you will not be able to recover any lost wages if you've already hit the limit of your coverage.
It's also worth noting that the insurance company will not cover your first five days out of work. This means that you're already at a disadvantage, as a week of missed wages can cause severe financial hardship on the injured and his or her family.
What if I Don't Have Insurance for Lost Wages? Can I Still Recover?
If you don't have this specific coverage, don't worry. This is where your personal injury attorney will come in. While lost wage insurance can cover up to 80% of your lost wages, it's rare that would be all you need to survive. After all, you don't leave with a reduced paycheck for a full week's worth of work. If your insurance company is saying that you've maxed out your limits, a skilled personal injury attorney will be able to negotiate on your behalf to get that timeframe extended. Furthermore, an injury attorney can help you recover compensation for:
Your medical bills
Therapeutic treatments
Pain and suffering
Contact a Fairview Personal Injury Lawyer to Discuss Your Auto Accident Case in Pennsylvania
Did you or a loved one sustain serious injuries due to a car accident in the state of Pennsylvania? Don't let the medical bills pile up while you wait for the negligent party or their insurance company to do the right thing. Right now, you need an aggressive personal injury attorney on your side, fighting to get you the compensation you need, want, and deserve. The skilled attorneys at Purchase, George & Murphey, P.C. represent clients injured because of a car accident in Erie, Millcreek, Fairview, Harborcreek, and throughout Pennsylvania. Call (814) 273-2010 or fill out our online contact form to schedule a free consultation about your case. We have an office conveniently located at 2525 W 26th St., Erie, PA 16056, as well as offices in Meadville and North East.
The articles on this blog are for informative purposes only and are no substitute for legal advice or an attorney-client relationship. If you are seeking legal advice, please contact our law firm directly.