How to Tell if You Have a Personal Injury Case
May 25, 2022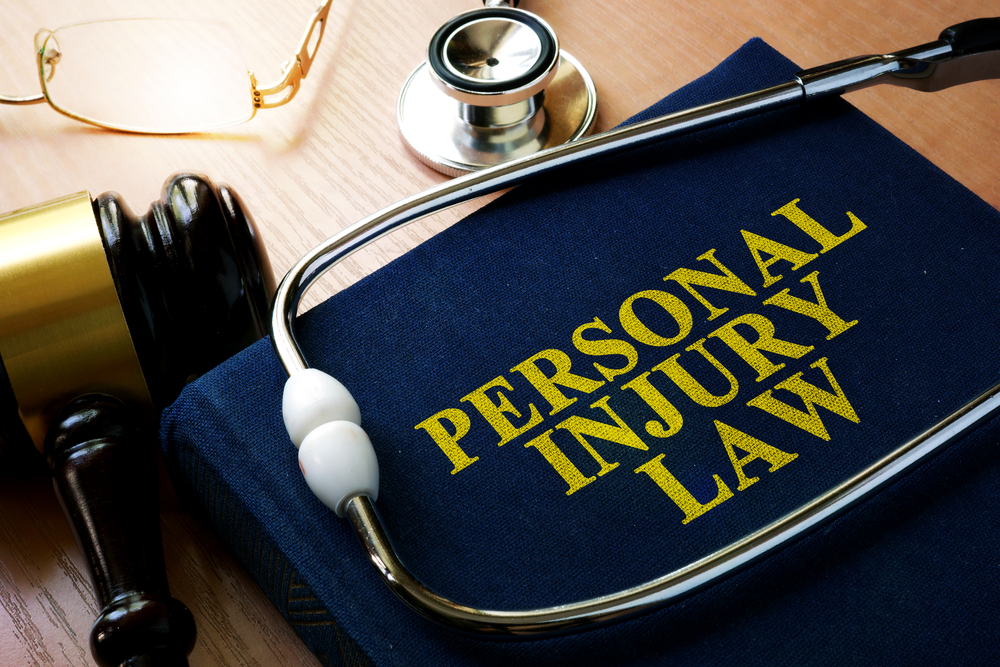 It's not always easy to determine if it's worth your time or effort to file a personal injury case against someone else. Reviewing the requirements of a personal injury case in Pennsylvania can help you determine your eligibility.
Four Elements of a Personal Injury Case
A personal injury case requires the following four elements:
Duty of Care
A duty of care is the first required element in a personal injury case. Duty of care refers to whether the responsible person owed you a legal duty of care or not. For example, if you were in a car accident, all drivers on the road are expected to drive in a safe way that reduces the risk for everyone. If you were injured in a slip and fall accident, the question comes down to if the property owner was aware of the dangerous condition and if they had a duty to provide you with a safe environment.
Breach of Duty
The responsible person must have also breached that duty of care. Once we can identify that they owed you a duty of care, we must also demonstrate that they breached that care. The most common way to breach the duty of care is with negligence. If the other driver was speeding or failed to stop at a red light, they may have breached their legal duty of care. If the property owner failed to repair a known risk, they may be guilty of a breach of duty.
Causation
The negligent behaviors of the responsible person must have been the direct cause of the accident and your injuries. If you were injured in a car accident, it must have been the other driver's negligence that led to the accident. If you were injured while slipping and falling, the property owner's negligence must have been the direct cause of the accident.
Damages
Actual damages need to be present to file a personal injury case. An act of negligence isn't enough to file a case. Damages may include medical bills or lost wages.
How Do I Know if I Have a Case?
If you're still not sure, it may be worth it to reach out to a lawyer. Personal injury lawyers often offer free consultations that allow you to get to know each other. During this consultation, you can share important details of your case. From here, you and your lawyer can decide together if it makes sense to file a case.
Collecting Evidence
Collecting evidence is an important part of any case. The ability to track down evidence will play an important part in whether or not you should file a case. Some types of evidence that may be helpful to your case include medical records, photographs or videos, witness statements, or invoices of medical bills or repairs.
Whether or not you have access to evidence can also help you and your lawyer decide if you should file a case. Some evidence is harder to collect later like photographs, videos, or a police report. It may also be difficult to prove an injury if you didn't receive medical care right after the car accident.
Contact an Erie Personal Injury Lawyer to Discuss Your Personal Injury Case in Pennsylvania
Did you or a loved one sustain serious injuries due to a personal injury in Pennsylvania? Don't let the medical bills pile up while you wait for the negligent party or their insurance company to do the right thing. Right now, you need an aggressive personal injury attorney on your side, fighting to get you the compensation you need, want, and deserve. The skilled attorneys at Purchase, George & Murphey, P.C. represent clients injured because of a personal injury in Erie, Millcreek, Harborcreek, Fairview, and throughout Pennsylvania. Call (814) 833-7100 or fill out our online contact form to schedule a free consultation about your case. We have an office conveniently located at 2525 W 26th St, Erie, PA 16506, as well as offices in Meadville and North East, PA.
The articles on this blog are for informative purposes only and are no substitute for legal advice or an attorney-client relationship. If you are seeking legal advice, please contact our law firm directly.