How to File a Claim for Slip and Fall Stairway Injuries
July 2, 2022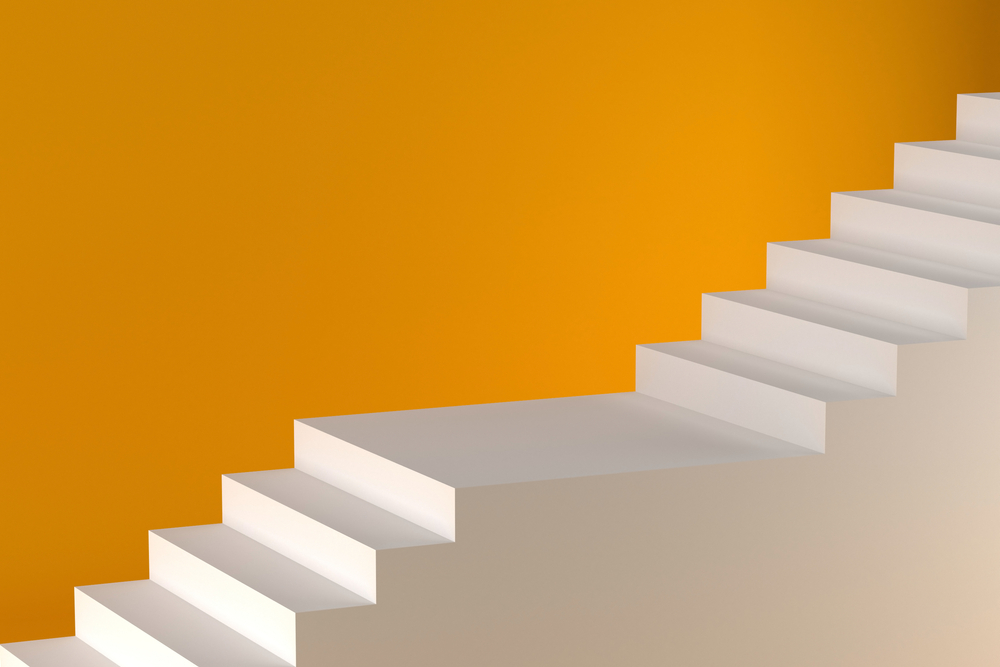 Stairways are designed to help people move from one floor to another. They're commonly found in both residential and commercial properties and are mostly considered a safe method of changing floors. Unfortunately, most people have been subject to slipping and falling on the stairs at least one time in their lives. When does a slip and fall require a more in-depth investigation? When may it require legal action to determine who's responsible?
Common Causes of Stairway Injuries
Stairway injuries can arise from a lot of different causes, including:
Broken stairs
Loose carpets
Objects that act as a barrier
Slippery stairs
Generally, stairs are safe. But, if the step is broken or the carpets are loose, it may cause someone to be injured. Determining the cause of a stairway injury is important in deciding who's liable.
Who's Responsible for a Stairway Injury?
Who's responsible for a stairway injury depends on a few things. For one, it depends where the slip and fall stairway injury occurred. If it occurred in your home, there may likely be no one that you can blame. If the injury occurred at a friend's house, it could be their fault, or potentially a contractor or the designer's fault.
The most common place for slip and fall stairway injuries to occur is while visiting a commercial property, such as at a retail shop or restaurant. If you're injured in one of these places, you may have more legal options available. Stairways in public places are supposed to be safe for public use. If they're not, the person who was negligent may be found responsible. However, the hardest part of a slip and fall stairway injury case is proving fault.
How to Prove Fault in a Slip and Fall Stairway Injury Case
Pennsylvania law requires injured parties to prove a few elements when filing a personal injury case related to a slip and fall stairway injury case. For one, you must prove that there was a hazardous condition that led to the slip and fall accident. This means that there is something physically wrong with the stairs that caused you to become injured.
Second, you must prove that the owner, property manager, or store manager knew about the dangerous situation. It's also possible to prove that they should have realistically known about the hazard. Finally, you must prove that the owner could have done something to improve the safety of the situation but didn't. This may be considered negligence, which is an important part of a personal injury case.
A slip and fall stair injury case may be no one's fault. It may also be the fault of the designer or property manager. For example, a property manager is expected to maintain the condition of the property so that it's safe for public use. If they don't implement anti-slip measures or the steps are designed to be too deep, they may be held liable.
If you were injured in a slip and fall stair injury case in Pennsylvania, it may be worth it to reach out to a personal injury lawyer.
Contact an Erie Personal Injury Lawyer to Discuss Your Slip and Fall Stairway Case in Pennsylvania
Did you or a loved one sustain serious injuries due to a slip and fall accident in Pennsylvania? Don't let the medical bills pile up while you wait for the negligent party or their insurance company to do the right thing. Right now, you need an aggressive personal injury attorney on your side, fighting to get you the compensation you need, want, and deserve. The skilled attorneys at Purchase, George & Murphey, P.C. represent clients injured because of a slip and fall in Erie, Millcreek, Harborcreek, Fairview, and throughout Pennsylvania. Call (814) 833-7100 or fill out our online contact form to schedule a free consultation about your case. We have an office conveniently located at 2525 W 26th St, Erie, PA 16506, as well as offices in Meadville and North East, PA.
The articles on this blog are for informative purposes only and are no substitute for legal advice or an attorney-client relationship. If you are seeking legal advice, please contact our law firm directly.