When to Hire a Personal Injury Attorney
April 12, 2018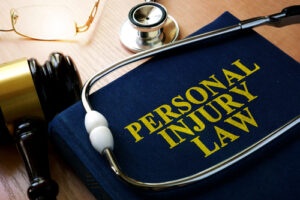 After a serious accident or injury, you may be struggling to pay bills, take care of work and home tasks, and put your life back together in other ways. You may wonder what your legal options are, or whether hiring a lawyer will be worth the time and effort you put into the process. You may wonder if there's anything a lawyer can do.
If some or all of the following factors are present in your case, it is wise to consider hiring a personal injury lawyer:
        

You don't know who injured you. A "hit and run" accident, or an injury from a defective product, can make it tough to know exactly who is responsible. Lawyers have experience determining who should be held accountable and can help you find out who is at fault.

        

The party who injured you has no insurance, or their insurance refuses to pay.

In most personal injury claims, the first place an injured person turns is to insurance companies. An attorney may be able to help if insurance is unavailable, refuses to pay, or makes an inadequate offer.

        

The party who injured you refuses to take responsibility.

Personal injury claims are often straightforward when the party who causes injury takes responsibility for the harm. When they refuse to – or even blame you for it – the case gets more complicated.

        

Your injuries are severe enough that they prevent you from handling your case in what you feel is a thorough and efficient manner.

If you're struggling simply to handle daily tasks, remember basic facts, or do other things, your lawyer can ensure you don't miss your chance at compensation.
If you've been injured, it's wise to talk to a personal injury attorney as soon as possible. Your lawyer can help you determine what your options are and pursue the course of action that best fits your desires and goals. Contact Purchase George and Murphey P.C. today at (814) 580-5017 to learn more.
The articles on this blog are for informative purposes only and are no substitute for legal advice or an attorney/client relationship. If you are seeking legal advice, please contact our law firm directly.