Filing a Car Accident Claim After Not Wearing a Seatbelt
August 16, 2022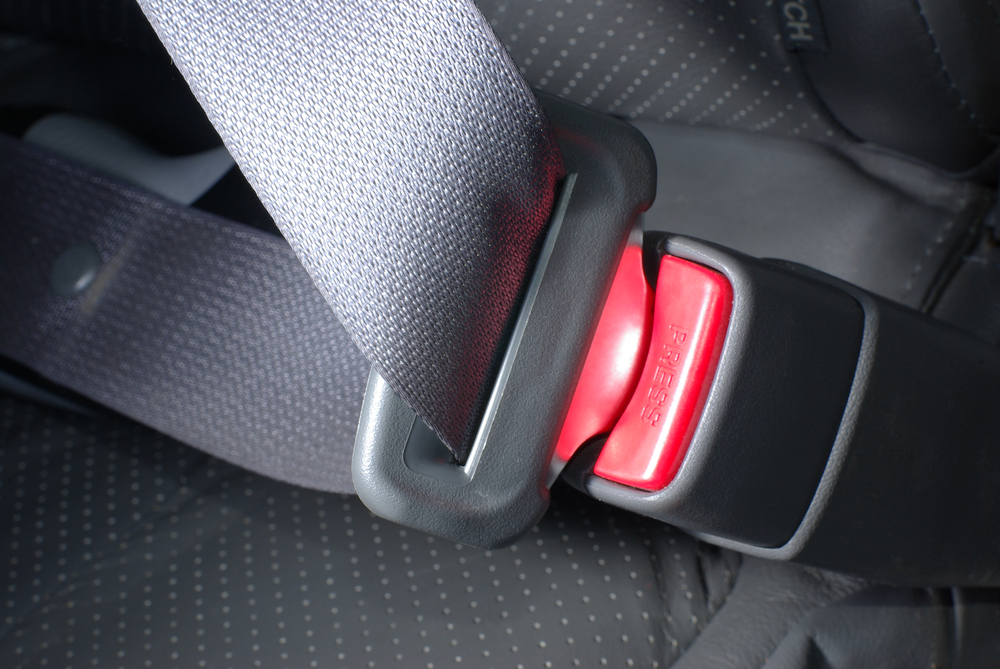 Pennsylvania law requires all drivers and passengers to wear a seatbelt. This may lead you to wonder what your legal options are if you're involved in a car accident in which you're not wearing a seatbelt.
Pennsylvania Seatbelt Laws
Seatbelt use is a requirement for all drivers in Pennsylvania. Anyone under the age of 18 years must wear a seatbelt. Children under the age of 8 years must also have the proper car seat/booster seat safety.
Pennsylvania's Comparative Negligence Laws
Pennsylvania follows a modified comparative negligence law. This means that the state recognizes that more than one driver may be at fault when a car accident occurs. As long as the driver suing is less responsible, they're permitted to file a claim against the other driver. The modified law, however, requires that the first driver's negligence doesn't bar their recovery.
This means that not wearing a seatbelt may or may not affect your ability to sue for damages following a car accident. It's important to evaluate the details of the accident first. Your contributory negligence may also affect how much you can recover in a lawsuit.
The Importance of Negligence
Negligence plays an important role in determining fault and your eligibility to file a lawsuit in a car accident case. Negligence refers to a driver's wrongdoing. This may include things like:
Speeding
Driving while under the influence
Reckless driving
Distracted driving
Failing to wear a seatbelt
Driving without a license
Every car accident claim must prove that the other driver was negligent and that the negligence was the direct cause of the accident. If both drivers are negligent, there may be questions as to who was more negligent and who is responsible for any costs involved.
This is usually calculated using a percentage. Your lawyer may argue that while your injuries may have been less if you were wearing a seatbelt, a seatbelt wouldn't have fully prevented you from suffering any injuries.
The other driver's legal team may try to prove that you were more responsible for the accident than what is realistic. The amount you receive in compensation will be reduced by the percentage in which you're found to be at fault. So, for example, the court determines that not wearing a seatbelt makes you 10% responsible, and the other driver, who was speeding, is 90% at fault. If you're awarded $40,000 in damages, the courts will reduce this amount by 10 percent.
Navigating Pennsylvania's modified comparative negligence laws can be confusing. If you were injured in an accident in which you're partially to blame, it's best to talk with a lawyer. A lawyer can help you build the strongest defense to help limit your responsibility. They'll also work to get you the highest compensation possible for your damages.
Contact an Erie Personal Injury Lawyer to Discuss Your Car Accident Case in Pennsylvania
Did you or a loved one sustain serious injuries due to an accident in Pennsylvania? Don't let the medical bills pile up while you wait for the negligent party or their insurance company to do the right thing. Right now, you need an aggressive personal injury attorney on your side, fighting to get you the compensation you need, want, and deserve. The skilled attorneys at Purchase, George & Murphey, P.C. represent clients injured because of an accident in Erie, Millcreek, Harborcreek, Fairview, and throughout Pennsylvania. Call 814-273-2010 or fill out our online contact form to schedule a free consultation about your case. We have an office conveniently located at 2525 W 26th St., Erie, PA 16506, as well as offices in Meadville and North East, PA.
The articles on this blog are for informative purposes only and are no substitute for legal advice or an attorney-client relationship. If you are seeking legal advice, please contact our law firm directly.