Eric J. Purchase Elected President of WPTLA
July 21, 2020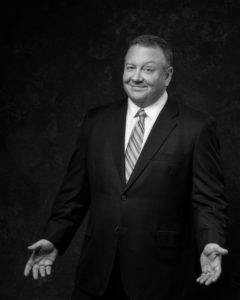 Purchase, George & Murphey is excited to announce that Attorney Eric J. Purchase has just been elected President of the Western Pennsylvania Trial Lawyers Association. Learn more about the WPTLA and how Attorney Purchase will further their mission below.
What is the WPTLA?
Incorporated in the Commonwealth of Pennsylvania in 1992, the Western Pennsylvania Trial Lawyers Association (WPTLA) "strives to be a voice for injured victims and to uphold and defend their rights under the American legal system, including trial by jury."
To learn more about the WPTLA, click here.
About Eric J. Purchase
Eric Purchase was born and raised in Erie County, Pennsylvania. He graduated from Gannon University in 1988 and received his Juris Doctor degree from the University of Pittsburgh, where he graduated with honors. While attending the University of Pittsburgh, Mr. Purchase was the editor of the University of Pittsburgh Law Review – a precursor to his published works: A Roadmap to Justice: the Ultimate Guide to Car Accident Cases in PA and the Problem of the Minority Discount in Business Valuation, which was featured in Business Magazine in 2002.
Mr. Purchase founded his own law firm in 2006 and has since dedicated his career to representing individuals and their families primarily in cases against large insurance corporations. He also represents local businesses and those involved in commercial litigation cases not limited to shareholder and business disputes, contract litigation and more.
Mr. Purchase has shared his knowledge and experience with other lawyers and insurance adjusters on various topics such as car accident law, Pennsylvania auto insurance, trial tactics and more. These lectures have included everything from private seminars for claims professionals and Supreme Court approved Continuing Legal Education seminars. Mr. Purchase has served at the highest levels of the Pennsylvania Trial Lawyers Associations including the Pennsylvania Association of Justice (PAJ), Erie County Bar Association and Western Pennsylvania Trial Lawyers.
Mr. Purchase has also received the Erie County Bar Association's President's Award in 2015 and the Business of the Year Award from the Kearsarge Volunteer Fire Department from 2001 through the present. He has also been consistently recognized as a Pennsylvania Super Lawyer from 2013 through the present.
To learn more about Mr. Purchase's memberships, experience and representative cases, click here.
About Purchase, George & Murphey
Located in Erie, PA, the law firm of Purchase, George & Murphey represents clients from a variety of practice areas included but not limited to:
Purchase, George & Murphey has multiple offices located in Erie and Meadville. If you are facing criminal charges or were injured as a result of another person's negligence, our attorneys can help. Schedule a consultation with us today by filling out our online contact form; our form is fully confidential and you can expect a call back from a member of our team shortly.
Contact a Erie Personal Injury Lawyer to Discuss Your Case in Pennsylvania
Did you or a loved one sustain serious injuries in Pennsylvania? Don't let the medical bills pile up while you wait for the negligent party or their insurance company to do the right thing. Right now, you need an aggressive personal injury attorney on your side, fighting to get you the compensation you need, want, and deserve. The skilled attorneys at Purchase, George & Murphey, P.C. represent clients injured in Millcreek, Harborcreek, Fairview, Meadville, and throughout Pennsylvania. Call (814) 273-2010 or fill out our online contact form to schedule a consultation about your case. We have an office conveniently located at 2525 W. 26th St., Erie, PA 16506, as well as offices in Meadville and North East.
The articles on this blog are for informative purposes only and are no substitute for legal advice or an attorney-client relationship. If you are seeking legal advice, please contact our law firm directly.