Driver's License Suspensions Ending for Certain Convictions in PA
November 2, 2018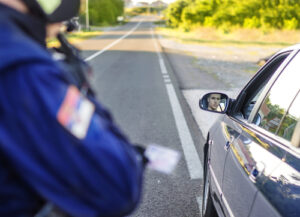 The Pennsylvania Legislature has passed a new measure that will change the way driver's licenses are suspended in the state for certain crimes. Once the new measure goes into effect, it will remove the driver's license suspension punishment for crimes that do not involve the act of driving. Some of the crimes that could see driver's license suspensions removed include underage possession of alcohol, underage purchase of tobacco, federal and state drug convictions, terroristic threats against schools, and providing false identification to authorities.
Pennsylvania Governor Tom Wolf has already made it known that he will sign the bill into law. The proponents of the law argue that allowing people to keep their driver's licenses after being convicted of certain crimes will make it easier for them to re-enter society. Proponents of the law also say that if those convicted of a crime are able to keep their licenses, they will have an easier go of it when trying to find a job after being released from jail.
Examining the Outgoing Law on License Suspensions in Pennsylvania
The law that is being replaced with this new bill was enacted decades ago, and it has received much criticism from civil rights and civil liberties groups. The outgoing law required a six-month automatic license suspension for a first offense drug conviction. A second conviction for a drug crime carried a one-year license suspension, while a third drug crime conviction came with an automatic license suspension of two years.
Statistics show that from 2011 to 2016, there were 149,000 driver's licenses suspended by the state for drug offenses unrelated to traffic safety. These statistics were provided in a lawsuit filed by Equal Justice Under Law. Last year in York County alone, there were 623 driver's licenses suspended for crimes that did not involve a motor vehicle or DUI.
Support for the Change to the PA Law on License Suspensions and Criminal Convictions
Support for the change in the law was unanimous in the Pennsylvania Senate and nearly unanimous in the House. The ACLU of Pennsylvania spoke out in favor of the new bill almost immediately, calling it a victory against the outdated laws created during the "War on Drugs" decades ago throughout the country. One of the biggest arguments against the automatic suspensions was that offenders often felt compelled to keep driving on a suspended license if they didn't have access to public transportation. This meant that they risked being sent back to jail simply for trying to get to work each day.
The new law should change things for many who are convicted of crimes in Pennsylvania. The new law, which goes into effect 180 days after being signed by Governor Wolf, will not do anything retroactively for people currently serving a driver's license suspension under the old law. The state is also required to continue enforcing driver's license suspensions under the old law until the new law takes effect.
According to state representative Rick Saccone, a Republican representing Allegheny County and Washington County and the primary sponsor of the bill, there was an argument in favor of retroactivity in the bill. However, this push to make the law apply retroactively did not receive enough support in the Pennsylvania Legislature. Saccone is on his way out of the Legislature, but he hopes that someone new will take up the fight for retroactivity in the new law.
Contact an Experienced Erie Criminal Defense Lawyer About Your Criminal or Traffic Charges in Pennsylvania
Were you arrested or charged with a crime in Pennsylvania? Although license suspension may no longer be a penalty in many criminal cases, the consequences of a conviction could still be severe enough to leave you with a permanent criminal record and possibly even send you to jail. That is why you need to speak with a qualified criminal defense attorney as soon as possible about your case. The attorneys at Purchase, George & Murphey, P.C. have successfully represented clients charged with drug crimes, DUI offenses, and other offenses in Millcreek, Harborcreek, Fairview, Meadville, and throughout Pennsylvania. Call (814) 273-2010 or fill out the online contact form to schedule a free consultation with a member of our legal team. We have an office conveniently located at 2525 W 26th St, Erie, PA 16506, as well as offices located in Meadville and North East, PA.
The articles on this blog are for informative purposes only and are no substitute for legal advice or an attorney-client relationship. If you are seeking legal advice, please contact our law firm directly.
Erie Office
2525 W 26th St.
Erie, PA 16506
t: 814.273.2010
Meadville Office
The Masonic Building
310 Chestnut St, Suite 111
Meadville, PA 16335
t: 814.273.2010
North East Office
68 East Main Street
North East, PA 16428
t: 814.273.2010