Dog Bite and Dog Attack Liability
July 3, 2018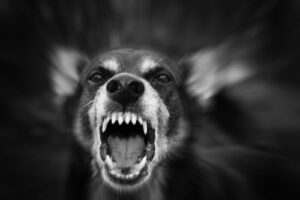 Dogs are known as man's best friend. Not only do they make loyal companions, but they are some of the more obedient pets an owner can have. For the most part, dogs are downright lovable, goofy and fun to play with.  Despite how obedient and loyal dogs may be, at the end of the day, they are still animals, and sometimes their actions can hurt someone. It could be something as straightforward as a bite or something a little more indirect, such as a dog jumping up and knocking over a person's child out of excitement. In either case, though, it can leave someone injured and looking to pursue legal action. In the event of a dog bite or dog attack, who is held liable?
Pennsylvania Adheres to Strict Liability
It is difficult to look at a dog and claim they are solely responsible for a harming someone. That is why in Pennsylvania, there a statutes and case laws that govern dog bite cases. For starters, there is Pennsylvania's dog confinement and housing law that holds dog owners responsible for damages if they fail to keep their dog on a leash, in the yard or house, or under reasonable control of a person. If the dog owner is found to be in breach of this law, they are liable for any injuries that occurred. This is the case regardless of the dog's previous aggressive behavior and whether the owner knew the dog would act aggressively or not.
A Commonwealth court case also holds that a dog owner will be liable in a situation where the dog injures a person without provocation on public or private property. Again, they will be responsible regardless of their dog's history or propensity of attacking people. Pennsylvania adheres to strict liability when it comes to dog bites and dog attacks. Two incidents that fall under the aforementioned categories will categorize the dog as a "dangerous dog" under Pennsylvania law. Dogs will also be labeled as dangerous if they are used to commit a crime, or have killed or injured a domestic animal without provocation while off the owner's property.
Contact Erie, PA Dog Bite Lawyers for Justice
Common injuries other than bites that stem from a dog attack can include head trauma, broken bones, back injuries, rabies and other infections, and psychological problems. If you have suffered an injury because of a dog bite or attack, you have the right to pursue legal action. The lawyers at Purchase, George & Murphey, P.C., will seek compensation to cover your medical bills, scarring, lost wages, emotional injury and pain and suffering in such an instance. The Pennsylvania law firm understands your rights under state law and has the tools to build you a strong case. Contact the firm by filling out the online form to schedule a consultation and begin discussing your case today.
The articles on this blog are for informative purposes only and are no substitute for legal advice or an attorney-client relationship. If you are seeking legal advice, please contact our law firm directly.
Related Blogs: