Determining Fault in a Personal Injury Case
July 16, 2019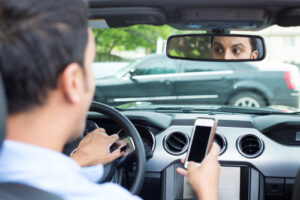 Many factors are involved when determining fault in a personal injury case. Often, personal injury cases are settled out of court between an injured plaintiff and the defendant insurance company. However, when an agreement cannot be reached, the plaintiff may initiate litigation. Regardless of which option is chosen by the plaintiff, a thorough investigation of the case is always needed. When you are injured and have been unable to settle your case, you need to hire experienced personal injury legal representation.
Elements of Negligence
Proving a case of negligence always requires that the case have four important elements. First of all, the defendant must have a duty to the plaintiff to exercise reasonable care. For example, all public property owners must maintain their properties so that they are reasonably safe for those who enter. Secondly, the plaintiff must be able to show that the defendant breached this duty. For example, the property owner left a broken elevator unrepaired and did not mark it as out of order, resulting in someone taking the elevator and becoming injured. The third element is causation. This can often be the most difficult element to prove, and requires that it be shown that the defendant's negligence caused the injury to the plaintiff. The fourth element is damages. This means that the plaintiff must have actually been harmed or injured in some way. The law firm of Purchase, George & Murphey, P.C. of Erie, Pennsylvania is dedicated to finding the elements of negligence in your personal injury case and defending your rights.
When There is Fault, But No Negligence
In some personal injury cases, there is fault, but no negligence. For example, if someone gets angry during a verbal dispute and punches someone else, breaking their jaw, that was an intentional act, not a negligent one, and the defendant is at fault for punching the plaintiff. Violating a legal statute such as the one for reckless driving is also a case of fault with no negligence that needs to be proven, because it is negligence per se.
Contact an Erie Personal Injury Lawyer to Discuss Your Motorcycle Accident Case in PA
Did you or a loved one sustain serious injuries due to an accident in Pennsylvania? Don't let the medical bills pile up while you wait for the negligent party or their insurance company to do the right thing. Right now, you need an aggressive personal injury attorney on your side, fighting to get you the compensation you need, want, and deserve. The skilled attorneys at Purchase, George & Murphey, P.C. represent clients injured because of distracted driving accidents, slip and fall accidents, drunk driving accidents and more in Erie, Meadville, North East and throughout Pennsylvania. Call 814-273-2010 or fill out our online contact form to schedule a free consultation about your case. We have an office conveniently located at 2525 W. 26th Street, Erie, PA 16506.
The articles on this blog are for informative purposes only and are no substitute for legal advice or an attorney-client relationship. If you are seeking legal advice, please contact our law firm directly.