How Are Accidents and Injuries Prevented?
November 30, 2017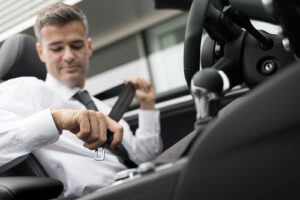 Some accidents are truly unavoidable, but many of the accidents that claim lives and cause severe injuries can be avoided. Being aware of the risk factors can increase your chances of avoiding an accident and maintaining a safe and healthy life. Most accidents, especially those relating to cars, can be avoidable. Trying to stay out of harm's way has a host of benefits, including a lower risk of injuries and less money spent on damages due to accidents.
The vast majority of vehicle crashes are caused by human error. Everyone has a responsibility to act with a reasonable caution to protect others around us. That is, in fact, the law that entitles victims to recover personal injury compensation when they have been hurt in an accident. For example, when you own a piece of property, you must keep it clear of safety hazards that could hurt a guest on the premises. When you get behind the wheel of the car, it is your responsibility to maintain focus and to abide by the traffic safety laws.
Failing to meet this obligation by taking actions that are reckless or careless could make you legally negligent for the injuries sustained. Furthermore, if a person is fatally injured because of your reckless or negligent behavior, surviving family members may be eligible to file a personal injury lawsuit to pursue you.
Many accidents happen because someone was negligent and negligence can take many different forms.
Motor vehicle accidents are some of the most common types of crashes, however dog bites, slip and falls, workplace accidents and medical mistakes also make up other types of personal injury cases. If you or someone you know has been injured in an accident like this, you need to consult with a knowledgeable personal injury attorney as soon as possible. Doing so may be the only way to help you protect your interests and pursue a personal injury claim to recover compensation.
Hurt in an accident? You need an attorney from Purchase George and Murphey P.C. to help you with your case.  Get help now at 814-273-2010 or by filling out our convenient online contact form to get started today.
The articles on this blog are for informative purposes only and are no substitute for legal advice or an attorney/client relationship. If you are seeking legal advice, please contact our law firm directly.