4 Steps Involved in a Personal Injury Lawsuit
February 24, 2020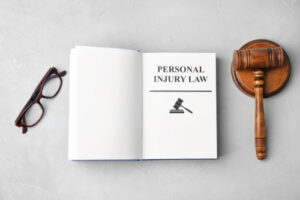 Are you considering seeking out a personal injury lawsuit? If so, then you're likely wondering what all is involved in the process. Below, we'll discuss the main four steps you'll need to take to collect the compensation you deserve after your accident.
Step One: Analyzing your Losses
Following your injury, you're likely to suffer a number of losses. From medical bills to an inability to return to work right away, the losses will start to stack up quickly. Your first step in pursuing a personal injury lawsuit against the responsible party is to analyze your losses.
Start collecting all your bills, property damage estimates and work documentation. Consider any other losses you suffered as a result of your accident, too. If you've been unable to care for your children or you've had to go to therapy, then you'll want to add those losses to your personal injury claim.
Step Two: Hiring Representation and Filing Your Claim
Once you've analyzed your losses, you should have a better idea of why seeking out a claim is the right option. If you don't file a personal injury claim, then you'll be on the hook for paying every loss you've endured. A lawsuit will help shift those costs to the responsible party.
Next, you want to hire a legal representative to help you start the process. Together, you and your attorney will go over details related to the accident and injury. Then, your attorney will file the necessary paperwork to initiate your lawsuit. The court will then notify the other party about the pending lawsuit. That's when the next phase of your lawsuit will begin.
Step Three: Negotiations and Pre-Trial Litigation
Next, both parties will share their evidence and information. During this discovery period, you'll want to share everything you collected in step one. This phase is the longest step.
Step Four: Settlements
In the majority of personal injury claims, a settlement will be reached around the negotiation period. Sometimes, you'll have to take your argument to court. Either way, the final phase of your claim will involve a settlement of some sort. Either the court will rule that you need to bear the costs of the injury, or they'll order the responsible party to pay you. An experienced personal injury attorney will fight aggressively for your right to be compensated for the injuries you suffered.
Contact an Erie Personal Injury Lawyer to Discuss Your Car Accident Case in Pennsylvania
Did you or a loved one sustain serious injuries in Pennsylvania? Don't let the medical bills pile up while you wait for the negligent party or their insurance company to do the right thing. Right now, you need an aggressive personal injury attorney on your side, fighting to get you the compensation you need, want, and deserve. The skilled attorneys at Purchase, George & Murphey represent clients injured in Erie, Meadville, Edinboro, and throughout Pennsylvania. Call 814-273-2010 or fill out our online contact form to schedule a consultation about your case. We have an office conveniently located at 2525 W 26th St., Erie, PA 16506 as well as offices in Meadville and North East.
The articles on this blog are for informative purposes only and are no substitute for legal advice or an attorney-client relationship. If you are seeking legal advice, please contact our law firm directly.