The Most Common Accidents That Happen on Black Friday
November 24, 2022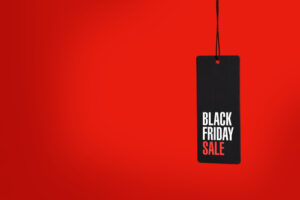 Black Friday brings out the most extreme of shoppers. Whether you are the type who spends the night shopping, or you prefer to wake up early, the increase of shoppers on the road can lead to many accidents, including ones right in the parking lot. Considering the risks, as well as the steps you can take to protect yourself this weekend, can help you have an enjoyable shopping trip.
Read more: How Pennsylvania Statutes Impact Personal Injury Claims
Parking Lot Accidents In Pennsylvania
Accidents in busy parking lots are not uncommon. In fact, any of the following can occur in a parking lot:
Slip and falls: Winter weather can make parking lots slippery. With the unusual shopping hours, stores and malls may not have enough time to salt the parking lot.
Car accidents: Even though vehicles are moving slower in a parking lot, car accidents are still possible. They can still lead to expensive property damage and injuries.
Bicycle accidents: Some shoppers may choose to navigate Black Friday shopping conditions by bike, or motorcycle. This can lead to an increase in bicycle accidents.
Pedestrian accidents: Reduced visibility in parking lots can also lead to pedestrian accidents. Distracted driving is one of the biggest causes of pedestrian parking lot accidents.
Black Friday is usually accompanied by winter weather. Additionally, drivers may be focused on finding their way to the store, looking down at their phones, or talking with passengers. Because shopping hours are often earlier in the morning, it may also be dark outside. All of these elements can lead to an increase in the number of accidents.
Read more: How a Typical Personal Injury Case Works
How to Stay Safe When Shopping
Fortunately, there are things that you can do to improve your safety when shopping this Black Friday. These include:
Be aware: Whether you are driving, or walking through the parking lot, it is important to be aware of your surroundings. Look for areas of the parking lot that may have ice. Keep an eye out for pedestrians. Avoid using your smartphone, and instead, task a passenger with the role of finding your route.
Wear bright colors: Wearing bright colors or reflectors can ensure that you are noticed when walking in dark parking lots.
Follow parking lot laws: It may be tempting to cut through the parking lot to get a better parking spot, but this puts pedestrians at risk. Instead, follow the intended direction of the parking lot and only park where permitted.
Reduce your driving speed: It is also a good idea to reduce your speed when driving in a parking lot. Even if you are involved in an accident, the damages and injuries are less likely to be severe if you are going at a slower speed.
If you are injured in a parking lot accident this holiday, make sure you know what steps to take following the accident, as well as your legal rights. Report the accident, and consider talking with a personal injury lawyer who can help you consider your legal options. If another driver was responsible, they may also be responsible for your damages.
Read more: Winning A Premises Liability Case: A Step-By-Step Guide
Contact a Fairview Personal Injury Lawyer to Discuss Your Parking Lot Case in Pennsylvania
Did you or a loved one sustain serious injuries due to an accident in Pennsylvania? Don't let the medical bills pile up while you wait for the negligent party or their insurance company to do the right thing. Right now, you need an aggressive personal injury attorney on your side, fighting to get you the compensation you need, want, and deserve. The skilled attorneys at Purchase, George & Murphey, P.C. represent clients injured because of an accident in Erie, Millcreek, Harborcreek, Fairview, and throughout Pennsylvania. Call (814) 833-7100 or fill out our online contact form to schedule a consultation about your case. We have an office conveniently located at 2525 W 26th St. Erie, PA 16506, as well as offices in Meadville and North East, PA.
The articles on this blog are for informative purposes only and are no substitute for legal advice or an attorney-client relationship. If you are seeking legal advice, please contact our law firm directly.