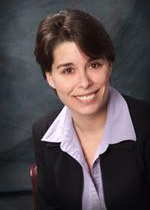 Office Manager | Senior Paralegal
Location: Erie, Pennsylvania
Phone: 814-273-2010
Email: Email me
Kimberly R. Ball is a Senior Paralegal with Purchase, George & Murphey, P.C. Kim has more than a decade of experience helping clients and lawyers gather and organize information, manage correspondence and other communication, and provide litigation support.
Kim received an Associates Specialized Business Degree in Paralegal Studies at Erie Business Center. She is a Pennsylvania Notary Public and has maintained this certification since 2004. She pursues ongoing professional education and maintains various certifications. A sampling of her continuing professional development includes attendance at various seminars such as Mistake Free Grammar Proofreading, Trial Preparation for Paralegals, Microsoft Excel, and Advanced Microsoft Excel.
Kim is a lifelong resident of our community and graduated from Girard High School. She and her husband, John, have one adult son.