Workers' Compensation Coverage and Benefits
July 22, 2021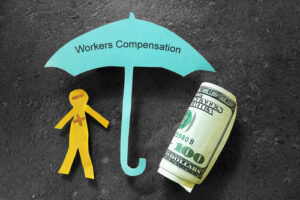 All employers in Pennsylvania must carry workers' compensation. Workers' compensation is a type of benefit that protects workers in the event that they are injured while working on the job. This benefit should cover an injured worker's medical bills and lost wages.
What Does Workers' Compensation Cover?
You might not ever consider what workers' compensation covers until you need to take advantage of the benefits. Workers' compensation should cover:
Medical bills
Rehabilitation costs
Prescription costs
Hospital costs
Orthopedic supplies
Lost wages
Workers' compensation will cover most costs related to a work injury, as long as the injury occurred while working. Workers' compensation does not, however, cover things like pain and suffering. Pain and suffering is a non-economic cost, which means that it is more difficult to place a value on.
Disability Payments on Workers' Compensation
Workers' compensation does cover disability payments. This includes:
Partial disability
Total disability
The biggest distinction between the two is how long it takes the worker to recover from the injury. Workers' compensation should cover all costs until the worker is able to return to work. In some cases, this may be never, if the injury is so severe that it prevents the employee from completing the required duties of their job.
How Much Will I Receive in Workers' Compensation Benefits?
One of the biggest concerns on an injured worker's mind is how much they will receive, and if their worker's compensation will cover their costs. Pennsylvania has created a calculation that you can use to determine how much you will receive in compensation benefits.
First, you can calculate your average weekly wages. Then, look at the quarter in which you earned the highest over the past year. Once you have this amount, divide it by 13 for an average weekly wage benefit. Your workers' compensation benefits should be equal to two-thirds of this total amount.
When calculating this amount, you can include all income, including salary, bonuses, commissions, or any other types of income from the employer.
It is important to note that Pennsylvania does have a maximum compensation amount. This is equal to $1,081 if injured after January 1, 2020. The Department of Labor & Industry adjusts the maximum every five years.
The type of benefits that you receive will also make a difference in how much you receive in compensation payments. For example, permanent disability can provide you with compensation forever. Temporary disability may be limited to 500 weeks.
When to Talk With a Workers' Compensation Lawyer
The Pennsylvania workers' compensation process should be straightforward. But, that is not always the case. If your employer is questioning your right to benefits, or they illegally were not carrying workers' compensation at the time of your accident, you may have rights. Additionally, if you believe that your workers' compensation representative is not fairly calculating your damages, a lawyer may be able to help.
You have a right to work with a doctor of your choice when receiving medical care. You also have a right to a second opinion and a workers' compensation lawyer can help you protect your legal rights.
Contact a Millcreek Workers' Compensation Lawyer to Discuss Your Pennsylvania Workplace Injury Case
A workplace injury can be devastating, particularly if it prevents you from returning to work for an extended period of time. Although Pennsylvania Workers' Compensation laws are supposed to provide you with reimbursement for medical expenses and replacement pay for missed time at work, it is not always easy to get the Workers' Comp benefits you deserve. That is why you should speak with a knowledgeable Workers' Compensation lawyer about your situation and get guidance throughout the claims process. The experienced Workers' Compensation attorneys at Purchase, George & Murphey, P.C. represent clients in Erie, Millcreek, Fairview, Harborcreek, and all across Pennsylvania. Call (814) 833-7100 or fill out our online contact form today to schedule a consultation about your work injury case. Our main office is located at 2525 W 26th St., Erie, PA 16506, and we also have offices in Meadville and North East, PA.
The articles on this blog are for informative purposes only and are no substitute for legal advice or an attorney-client relationship. If you are seeking legal advice, please contact our law firm directly.