What to Do After a Motorcycle Accident
October 2, 2022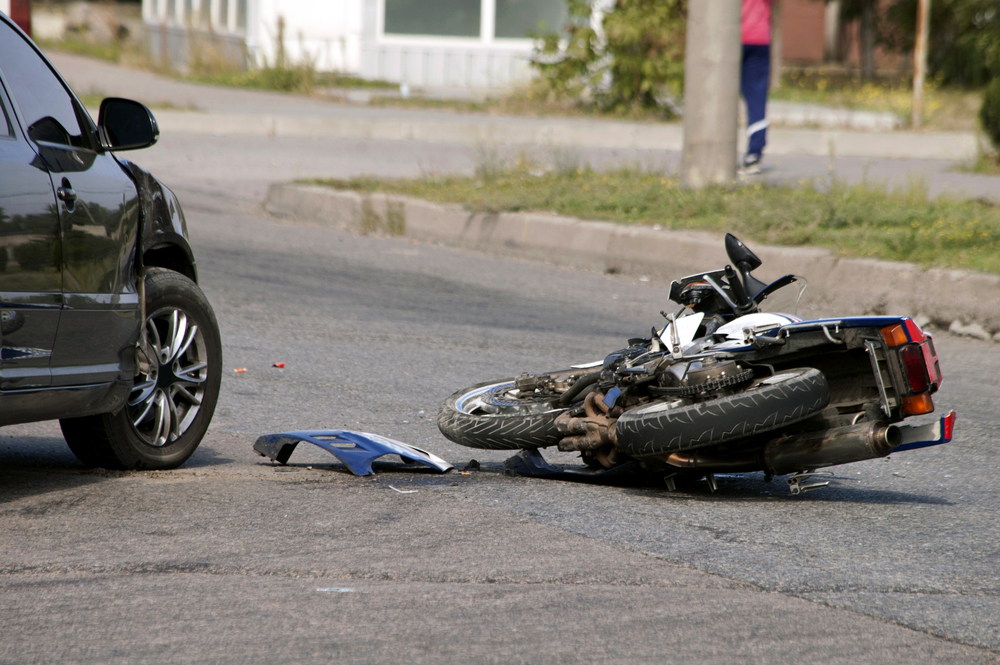 If you have been involved in an accident on your motorcycle, here are some of the steps you need to take to protect your rights to pursue compensation for your injuries and losses.
Notify the Authorities
First, you should call the authorities to inform them of the accident. If you are calling from the scene of the crash, you should also request emergency medical service if you think you may have been hurt in the accident.
Contacting the authorities after a motor vehicle accident such as a motorcycle crash is important because you will want police to come to the scene to investigate and prepare a police accident report. If you later choose to file an insurance claim to recover compensation for injuries or motorcycle damage, you will likely have an easier time obtaining a fair and full financial recovery from the insurance company if you have a police accident report. 
Gather Evidence
It is also important to gather evidence both at the accident scene and in the days following the crash. At the scene, you should take photos and videos of important details like vehicle damage, skid marks on the road, and traffic controls at the scene, if you are physically able to walk around the scene.
Afterward, you should also collect other evidence that may be relevant to your claim, including eyewitness statements, police reports, or medical records from the treatment of your injuries.
Seek Medical Attention
If you are not examined by paramedics at the scene of the motorcycle accident, you should go to the emergency room or to your primary physician as soon as possible after the accident. It is important to have any injuries you may have suffered in the crash diagnosed as soon as possible. First, it can be dangerous to leave certain injuries untreated, including injuries such as internal bleeding or traumatic brain injuries. Prompt treatment will also help improve your prognosis, so it is critical to follow your doctor's treatment instructions and recommendations. 
Documenting your injuries as soon as possible after a motorcycle accident will also help you establish that those injuries were caused by the accident rather than occurring after the accident or being caused by a pre-existing condition.
Keep Important Documents
To successfully recover compensation in a motorcycle accident claim, you will need documentation to establish what expenses and financial losses you have incurred due to the accident. Records that will help you prove the losses that you have suffered due to the accident include:
Repair bills and invoices to fix the damage to your motorcycle
Appraisals or Blue Book values for your motorcycle if it was totaled in the accident
Medical bills and invoices
Invoices and receipts for any other out-of-pocket expenses you incur
Pay stubs or income tax returns to establish your wages
Speak to an Attorney
Finally, you should also consult with a motorcycle accident lawyer as soon as possible following a crash to get help with preparing your legal claim and to better understand your options and what to expect when pursuing a compensation claim.
Contact an Erie Personal Injury Lawyer to Discuss Your Motorcycle Accident Case in Pennsylvania
Did you or a loved one sustain serious injuries due to a motorcycle accident in Pennsylvania? Don't let the medical bills pile up while you wait for the negligent party or their insurance company to do the right thing. Right now, you need an aggressive personal injury attorney on your side, fighting to get you the compensation you need, want, and deserve. The skilled attorneys at Purchase, George & Murphey, P.C. represent clients injured because of motorcycle accidents in Millcreek, Harborcreek, Fairview, Meadville, and throughout Pennsylvania. Call (814) 833-7100 or fill out our online contact form to schedule a free consultation about your case. We have an office conveniently located at 2525 W. 26th St., Erie, P.A. 16506, as well as offices in Meadville and North East.
The articles on this blog are for informative purposes only and are no substitute for legal advice or an attorney-client relationship. If you are seeking legal advice, please contact our law firm directly.