Tips to Help You Avoid Injury This Autumn
September 12, 2022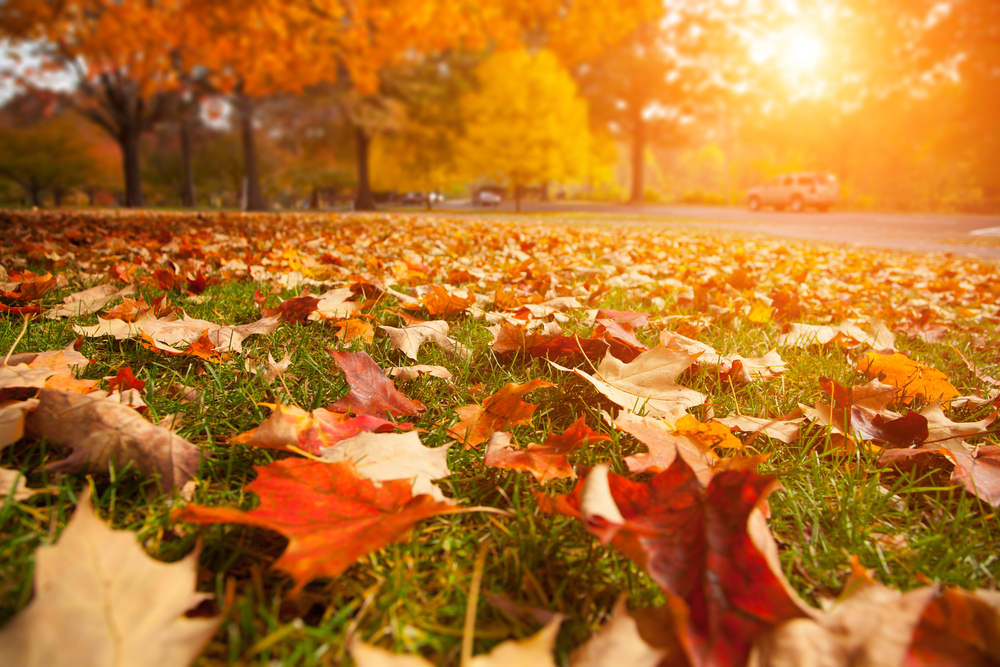 The fall season is upon us. As you adjust to your family's back-to-school schedule and shorter days, keeping a few safety tips in mind is important. With more people on the road and it getting darker earlier, car and pedestrian accidents are more common. As we head into the holiday season, drinking and driving are also more likely.
Follow these tips to stay safe while you enjoy all the fun autumn has to offer.
Check the Weather Each Morning
Regularly checking the weather each morning can help you better prepare for the day. Even setting up weather alerts can help you avoid injury by knowing what shoes to wear or if you should bring an umbrella. This also allows you to leave more time for your commute, so you're not tempted to speed.
Avoid Distractions
Distractions are one of the most common causes of car and pedestrian accidents. It's best to avoid distractions when away from home. This means not using your smartphone when driving. It also means using hands-free accessories when walking or bicycling, especially when crossing a busy intersection.
Know Your Limit
If fall parties are in your plans, make sure you know your limit. While the legal BAC limit in Pennsylvania is 0.08%, an amount even lower than this can reduce your reaction time. If your primary method of transportation is a motorcycle, it may be best to avoid drinking completely. You also want to keep in mind certain things may affect your usual tolerance level. Eating a smaller meal before drinking or taking a new medication can increase your BAC level.
Avoid Fatigued Driving
Fatigued driving can be a problem during the fall months. You may have to get up earlier than usual to get your kids to school. It may be dark out both when you leave for and come home from work. As you adjust to your new fall schedule, make sure you keep fatigued driving and its dangers in mind. Know when to pull over to take a break. If you're feeling especially tired but still have to drive somewhere, consider calling a taxi or rideshare.
Fall forces us to change our schedules. In addition to adjusting to new school schedules, the days are also getting shorter and darker faster. The holiday season is also quickly approaching, which can add its own stress. All of these things together can lead to an increase in pedestrian and car accidents.
Knowing the risks allows you to take steps to stay safe. Give yourself time to adjust to the changing weather. Knowing what to do is also important if you are in an accident. Always receive medical care right after an accident. Then, consider talking with a car accident lawyer, who can help guide you on the next steps to take.
Not all car or pedestrian accident cases require a lawyer. However, if you incurred a lot of expenses due to someone else's negligence, then working with a personal injury lawyer may help you recover these costs. This includes the recovery of medical bills, lost wages, and property damages.
Contact an Erie Personal Injury Lawyer to Discuss Your Autumn Accident Case in Pennsylvania
Did you or a loved one sustain serious injuries due to an accident in Pennsylvania? Don't let the medical bills pile up while you wait for the negligent party or their insurance company to do the right thing. Right now, you need an aggressive personal injury attorney on your side, fighting to get you the compensation you need, want, and deserve. The skilled attorneys at Purchase, George & Murphey, P.C. represent clients injured because of an accident in North East, Meadville, Jackson, Erie, and throughout Pennsylvania. Call (814) 833-7100 or fill out our online contact form to schedule a free consultation about your case. We have an office conveniently located at 2525 W 26th St., Erie, PA 16506, as well as offices in Meadville and North East, PA.
The articles on this blog are for informative purposes only and are no substitute for legal advice or an attorney-client relationship. If you are seeking legal advice, please contact our law firm directly.