Risk of Car Accidents Increase at Night
July 15, 2022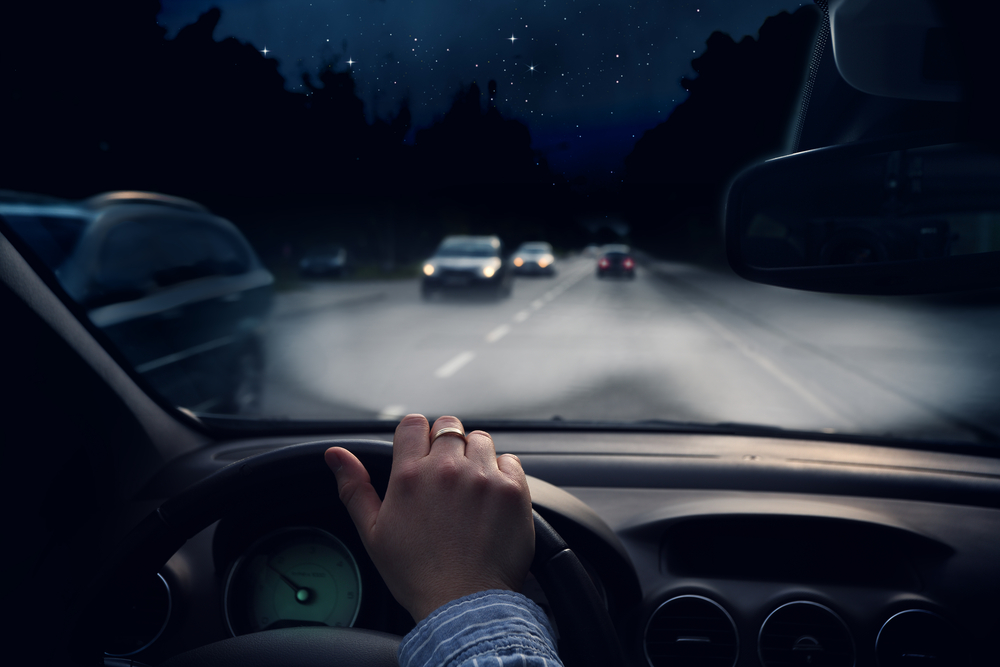 Did you know that your risk of being in a car accident increases at night? This is due to a lot of factors, including the darker driving conditions. Learn what contributes to the increase of car accidents at night, as well as what you can do to stay safe when driving after dark.
Common Causes of Night-Time Car Accidents
Nighttime car accidents are common for a few reasons, including:
Reduced visibility: When it's dark outside, it's harder to see other drivers or pedestrians on the road.
Increased drunk drivers: There are more likely to be drunk drivers on the road late at night, especially after the bars close.
Difficulty seeing pedestrians: Drivers may also have a harder time seeing pedestrians at night. Pedestrians and bicyclists may come out of nowhere in dark conditions.
More fatigued drivers: Drivers are also more likely to feel overly fatigued when driving late at night. When the sun goes down, drivers may feel tired.
Night-time car accidents are especially common during the winter months since the sun sets earlier. However, night-time accidents are still a risk in the summer months because people may stay out later at BBQs or backyard parties drinking alcohol.
How to Stay Safe When Driving at Night
Of course, it's not possible to avoid all-night time driving. Some people may even have jobs that require them to drive late into the night. Taking extra precautions and knowing the risk, however, can help you say safe when driving at night. Always avoid fatigued driving. If you feel tired, pull over. If you didn't get much sleep the night before, consider finding alternative transportation. If you're feeling a little tired, you can also grab a cup of coffee for a late-night boost.
Try to be extra aware and diligent at night. Some people may be more difficult to see, especially those out walking or riding a bicycle late. If you're a runner or bicyclist and you prefer to exercise at night, make sure you're seen. Wear bright colors or gear with reflective tape, so you're easily seen.
Some vehicles today also come with built-in drowsiness features. These features use technology to track your movements. When your vehicle notices that your reaction time is slowing or you're swerving, it may notify you that you need to pull over. Certain behaviors can make the effects of late-night driving worse. For example, avoid alcohol consumption before driving home. Some medications may also make you drowsy and may need to be avoided if you plan on driving late. Know when you need to pull over or have someone else drive.
Injured in a car accident late at night?
If you were injured in a night-time accident, and you believe the other driver may have been under the influence or driving distracted, they may be responsible. Some accidents can lead to expensive costs, including medical bills and property damages. If you were injured by someone else's negligence, it may be worth it to reach out to a personal injury lawyer. Filing a personal injury case may help you recover the costs of the accident, including medical bills and property damages.
Contact a Meadville Personal Injury Lawyer to Discuss Your Car Accident Case in Pennsylvania
Did you or a loved one sustain serious injuries due to a car accident in Pennsylvania? Don't let the medical bills pile up while you wait for the negligent party or their insurance company to do the right thing. Right now, you need an aggressive personal injury attorney on your side, fighting to get you the compensation you need, want, and deserve. The skilled attorneys at Purchase, George & Murphey, P.C. represent clients injured because of a car accident in Meadville, Fairview, Erie, Millcreek, and throughout Pennsylvania. Call (814) 833-7100 or fill out our online contact form to schedule a free consultation about your case. We have an office conveniently located at 2525 W 26th St, Erie, PA 16506, as well as offices in Meadville and North East, PA.
The articles on this blog are for informative purposes only and are no substitute for legal advice or an attorney-client relationship. If you are seeking legal advice, please contact our law firm directly.