Penalty for Refusing Breathalyzer Test in Pennsylvania
July 30, 2021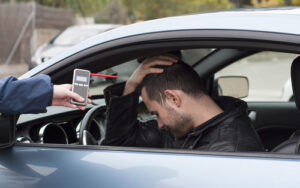 If you are pulled over after a night out with friends, you may worry about your future and its legal implications. Understanding the laws and your rights is important if you ever find yourself in this position. Do you know Pennsylvania's laws regarding a DUI and the requirement of taking a breathalyzer test?
Do You Legally Have to Complete a Breathalyzer if Requested?
Yes, if an officer pulls you over with suspicion of driving under the influence, you are legally required to complete a breathalyzer test. If you refuse, the state may, and will likely, suspend your driver's license. This is because Pennsylvania follows an implied consent law. This means that when you apply for and sign for a driver's license in Pennsylvania, you agree to give consent to a breathalyzer test whenever an office requests. If you refuse this test, you also violate your agreement.
Legal Penalties for Refusing a Breathalyzer Test
In addition to a suspended driver's license, if you refuse a breathalyzer test, you could also be subject to legal fines. The length of the suspension and the number of legal fines that you receive will vary, depending on if it is a first, second, or recurring legal offense.
First offense: A first offense of refusing a breathalyzer test can lead to 12-months of suspension and up to a $500 fine.
Second offense: A second offense of refusing a breathalyzer test can lead to 18-months of suspension and up to a $1,000 fine.
Third offense: A third offense of refusing a breathalyzer test can lead to 18-months of suspension and up to a $2,000 fine.
Legal fines must be paid to reinstate a suspended driver's license. These consequences are in comparison to a DUI charge. A first-time DUI charge in Pennsylvania usually leads to six months of probation, a $300 legal fine, and required attendance in a traffic safety course. Some offenders may also have to attend an alcohol addiction class or complete community service.
What to Do If Pulled Over for a DUI
If you are pulled over for a DUI, it is important to stay calm and be cooperative with the police officer at all times. The legal blood alcohol content (BAC) limit in Pennsylvania is 0.08 percent. Not all officers will request that you take a breathalyzer test. Some may first have you complete a field sobriety test. If you don't perform this test well, a breathalyzer test will likely follow.
If you are over the legal limit, you may be detained and spend the night in jail where you will be released with a court date. At this point, it is best to reach out to a DUI lawyer. DUI charges in Pennsylvania can not only lead to a potential suspension of your driver's license, but also expensive fines. A DUI on your record can also affect your employment opportunities.
If you refused a breathalyzer test during your stop, it may also be beneficial to discuss your case with a lawyer. You may have options available to reinstate your license sooner.
Contact an Experienced Millcreek DWI Defense Attorney About Your Drunk Driving Charges in Pennsylvania
Have you been charged with a DWI or DUI offense in Pennsylvania? A drunk driving conviction could leave you with a permanent record, and it could result in your driver's license being suspended for a very long time. That is why it is imperative that you speak with a qualified DWI defense lawyer about your case. The lawyers at Purchase, George & Murphey, P.C. represent clients charged with drunk driving, breath test refusal, and related offenses in Erie, Millcreek, Harborcreek, Fairview, and throughout Pennsylvania. Call (814) 833-7100 or fill out our confidential online contact form to schedule a consultation about your case. We have an office located at 2525 W 26th St., Erie, PA 16506, in addition to offices located in Meadville and North East, PA.
The articles on this blog are for informative purposes only and are no substitute for legal advice or an attorney-client relationship. If you are seeking legal advice, please contact our law firm directly.