Motorcyclists' Risks Increase During Summer Months
July 11, 2021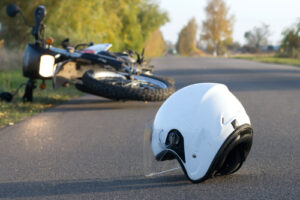 Pennsylvania drivers will likely notice an increase of motorcyclists on the roads during the summer months. This is because Pennsylvania is subject to harsh, cold winters, which are not ideal for motorcycling weather. But, while the roads may be more ideal for motorcyclists in the summer months, the risks may also increase.
Why Motorcyclists' Risks Increase During Summer
There tends to be an increase in motorcycle accidents during the summer months for the following reasons:
Increased traffic: Summer brings an increase in traffic as there are more travelers on the road. Additionally, people spend more time driving within their own city because of the nicer weather. Increased traffic can reduce visibility, making it more difficult to notice motorcyclists on the road.
Less experienced drivers: There is not only more traffic on Pennsylvania's roads, but also less experienced drivers. Teens are out of school for the summer, meaning there are more of them on the road. Teens are more likely to not follow safety precautions or engage in distracted driving, which can lead to an increase in motorcycle accidents.
More construction zones: Summer is also commonly known as construction time in Pennsylvania. The state uses the warmer weather to improve many of its roads. The increase of construction zones can lead people to swerve in and out of traffic or speed more often to make up for time.
Increase of motorcyclists on the road: There is also an increase of motorcyclists on the road.
Combining each of these factors can lead to an increase in the number of motorcycle accidents in summer in Pennsylvania.
How Motorcyclists Can Stay Safe
Even with an increased risk, motorcyclists can practice safe driving habits for a fun and accident-free summer. Here are a few tips:
Always know the weather: Bad weather can reduce driver visibility even more and make the roads dangerous for motorcyclists.
Avoid distractions: Distractions are dangerous, whether you are a pedestrian, vehicle driver, or motorcyclist. Always avoid distractions when on the road. This includes using your smartphone, interacting with passengers or even focusing too much on your driver or motorcycle infotainment system.
Go the speed limit: The speed limit may seem like it hinders your ability to get somewhere fast. However, speed limits are set for safety based on each of the roads.
Know when to pull over: As a motorcyclist, it is important to know when to pull over. This means if the weather is bad or you're tired, it is best to pull over.
While you cannot prevent all motorcycle accidents, you can practice safe driving habits. Some motorcyclists also increase their motorcycle knowledge by taking routine driving lessons.
Injured in a Motorcycle Accident?
If you are in a motorcycle accident, it is also important to know how to handle it and what to do to protect your rights. You should always report the accident, regardless of the severity. You may find that your motorcycle was damaged later on, or you could develop symptoms that require medical care.
Always report the accident and collect the insurance information of the other drivers in the accident. Consider discussing your case with a motorcycle accident lawyer to learn your options.
Contact a Fairview Personal Injury Lawyer to Discuss Your Motorcycle Accident Case in Pennsylvania
Did you or a loved one sustain serious injuries due to an accident in Pennsylvania? Don't let the medical bills pile up while you wait for the negligent party or their insurance company to do the right thing. Right now, you need an aggressive personal injury attorney on your side, fighting to get you the compensation you need, want, and deserve. The skilled attorneys at Purchase, George & Murphey, P.C. represent clients injured because of a motorcycle accident in Erie, Millcreek, Harborcreek, Fairview, and throughout Pennsylvania. Call (814) 833-7100 or fill out our online contact form to schedule a consultation about your case. We have an office conveniently located at 2525 W 26th St., Erie, PA 16506, as well as offices in Meadville and North East, PA.
The articles on this blog are for informative purposes only and are no substitute for legal advice or an attorney-client relationship. If you are seeking legal advice, please contact our law firm directly.