Is Possession of a Controlled Substance a Felony in Pennsylvania?
September 5, 2020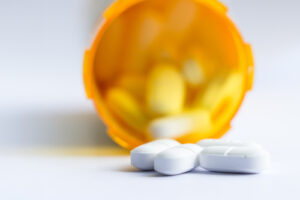 A controlled substance is a substance that is regulated by the federal government, making possession of certain substances a felony. Felony charges carry significant fines and criminal charges, making it important that you understand what charges you are facing. The outcome of these charges can impact your life in many ways, including potential jail time.
Understanding Pennsylvania's Controlled Substance Laws
Being charged with a controlled substance in Pennsylvania carries heavy fines and potential felony charges. When determining your charges, the state considers a few factors:
The type of substance: The government categorizes controlled substances into different schedules. Drug substances that fall into category one tend to be more dangerous and do not have an approved medical purpose. These drugs often lead to more severe charges. Drug substances that fall into category four include drugs with fewer risks and tend to have lower fines.
The quantity in possession: The quantity of a substance in possession at the time of arrest determines the potential charges. The greater the quantity, the more likely that you are to also face intent to distribute charges. Distribution of controlled substance charges tends to be more severe, often carrying mandatory jail times.
If you have a prior record: First-time offenders may have more negotiation options available, like drug counseling or probation.
Your intent with the substance (possession versus intent to distribute): The government considers an intent to distribute a harsher crime than simple possession.
Depending on these details, possession of a controlled substance in Pennsylvania could lead to felony charges. Other factors can make charges even worse, like possession of firearms at the time of arrest or trafficking of controlled substances across state lines.
Possession of a Controlled Substance Defenses
Because of the significant risks involved with possession of controlled substance charges, it is crucial to work with an experienced drug defense lawyer. Your lawyer will evaluate the details of your case, identifying any of the following common defenses:
Lack of intent: It can be helpful to demonstrate that you did not have an intent to distribute the controlled substance.
Lack of knowledge: Possession of controlled substance charges require that you knew of the substance and its whereabouts.
Minimum quantity: A minimum quantity of the substance could give us room to negotiate a reduced sentence.
Legal ownership: Possession of a controlled substance only applies to individuals who illegally have ownership, not those with a prescription.
Illegal arrest: If your case involved entrapment, or you were not read your rights, it may be possible to get your case dropped.
Hiring the right drug defense lawyer is crucial when dealing with possession of controlled substance charges. The risk is too great to just choose any legal representation. Felony charges in Pennsylvania can lead to expensive fines and even jail time. You may lose your professional license and lose out on other opportunities, like student loan financing.
It is also important to know state-specific laws. For example, the state of Pennsylvania considers possession of marijuana a misdemeanor. However, this can still lead to jail time and legal fines. Don't let one mistake ruin the rest of your life. Choose a legal team that is familiar with Pennsylvania and federal laws regarding possession of controlled substances.
Contact an Experienced Erie Criminal Defense Attorney About Your Possession of Controlled Substance Charges in Pennsylvania?
Have you been charged with a drug crime in Pennsylvania? A drug crime conviction can carry with it heavy fines, jail time, and driver's license suspension! That is why it is imperative that you speak with a qualified drug defense lawyer about your case. The lawyers at Purchase, George & Murphey, P.C. represent clients charged with use, possession, production, distribution, and related drug offenses in Erie, Millcreek, Harborcreek, Fairview, and throughout Pennsylvania. Call (814) 833-7100 or fill out our confidential online form to schedule a consultation about your case. We have an office located at 2525 W 26th St, Erie, PA 16506, in addition to offices located in Meadville and North East, PA.
The articles on this blog are for informative purposes only and are no substitute for legal advice or an attorney-client relationship. If you are seeking legal advice, please contact our law firm directly.